– By #Powder House Lodge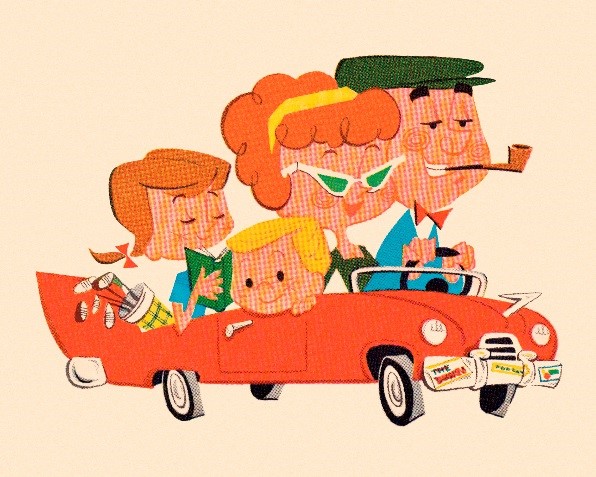 Over the years, American travel has changed. New modes transportation and technology trends have affected where we go, what we do, and how we share our adventures. From innovations like the jet plane, which allowed us to travel quickly to new locations, to social media, which allows us to instantly share our experiences with friends and family, we're taking a look at how the family vacation has changed over the years. We see travelers from all over the world at the Powder House and, as the years go by, we see old trends fading and new ones emerging. Here's a little history on the family vacation as well as some of the trends we've noticed.

1970s
– RVs became popular because they allowed families to take multiple family vacations throughout the year by saving them money on lodging. These savings translated into longer road trips and, potentially, multiple road trips throughout the year. In fact, 1971 saw one of the busiest years for Mount Rushmore at 2,281,200 people (source:
National Park Service
). The only time this number has been exceeded was in 2010 when Mount Rushmore had 2,331,237 visitors (source:
National Park Service
). The numbers from 2015 are posted on the website yet, but we're willing to be that it's pretty close to the 2.3 million mark. In addition to being drawn to Mount Rushmore to admire the manmade memorial, other families visited the area because of the prevalent mythology of the Old West that this area is known for. Attractions like Wall Drug and Reptile Gardens are a few of the remaining relics from this time period.
1980s – After the recession in the early 1980s, the economy rebounded at the U.S. sustained economic growth. With this growth, came a rise in upscale family vacation destinations. Increasing travel to exotic resorts and Walt Disney. Camcorders allowed travelers to tape every fun-filled minute of their trip and play those videos for friends to relive the experience.


1990s – With a new decade came the transformation of Las Vegas from an adults-only destination to a family-friendly playground. A thriving economy gave people an opportunity to spend their excess money on souvenirs. The 90's also was the age of camping. As families got together and explored nature. The explosion of camcorders also allowed everybody, and their friends to relive every moment of their family vacation as well. Not quite as exciting as the slide shows of the 70's and 80's but we all remember those dreaded dinner parties. The early days of the Internet also meant that accessible websites also gave people a way to share their experience virtually.


2000s
– As the economy took a downturn, people looked for budget-friendly
ways to get rest and relaxation, which resulted in the "staycation." Whether it was taking a few vacation days to relax at home or pretending to be a tourist in their own town, American's fit in a little holiday fun and saved money, and the Black Hills was and still is a great place for a "staycation" as many locals never truly experience all of the fun activities and attractions their own back yard houses. Social media began to shape the family vacation-sharing experience as well.
2010s – Today, advancements in technology and social media have made travel research and booking easier than ever. Travelers can now share their experience in real time by posting photos and sharing videos to social media sites for all to see. But the downside of this constant connections is that work is also only a click away. Travelers now find themselves on a "fake-cation," checking emails and taking calls the whole time.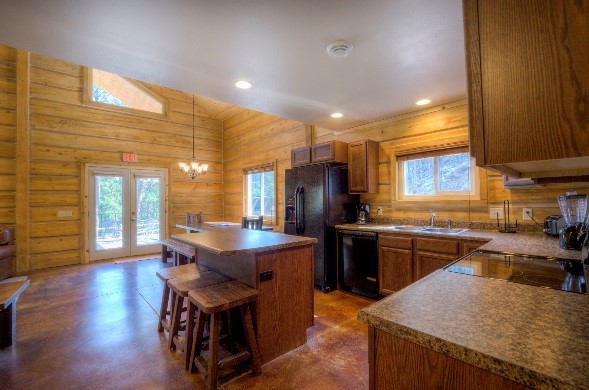 Today, group family vacations are more accessible than ever. Travel costs have gone down over generations. Whereas renting a villa in Tuscany involved wire transfers, expensive international phone calls and a heap of trust that you weren't booking a rotted-out barn 30 years ago, today you can browse reviews on your phone, share them with cousins, and pay instantly via credit card.
While we've certainly seen some of these trends over the years (social media explosion, quick and easier payment methods), we also see a lot of multigenerational families on vacation within the last few years. These families come through our restaurant, and we even have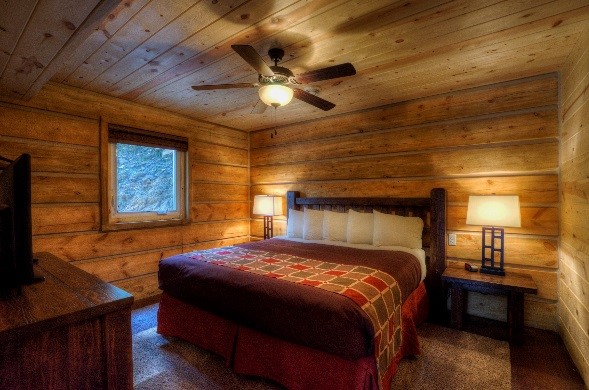 the pleasure of hosting them in our cabins. It's really no surprise that multigenerational family vacations are becoming the trend that they are. If you read through the past history in this blog, you'll get an idea of how & why multigenerational family vacations are a trend. The biggest driver of all this togetherness is that baby boomers have the money, time, and a hankering for meaningful experiences.
While the baby boomers grew up going on family vacations, they made family vacations a part of their children's lives, and they've also expanded them to newer generations. Perhaps, the boomers are more intrepid and able-bodied than their predecessors, allowing them to take charge in the planning, preparation, and itinerary for these family vacations. In fact, we recently constructed our Homestead Cabin to accommodate multigenerational family vacations and bigger groups. The Homestead Cabin features 1600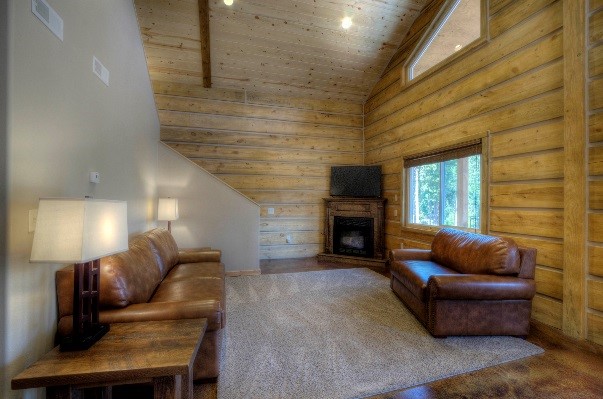 sq ft of living space, has four bedrooms, 2 bathrooms, a full kitchen, and a large dining area. The Homestead Cabin can comfortable sleep up to 13 people, which is perfect for the multigenerational family vacation.
If you're planning a family vacation to the Black Hills, we invite anyone who has questions to please give us a call at 1-800-321-0692, and we will do the best to answer your questions. Whether you're planning a multigenerational family vacation, getting some friends together for a nice relaxing weekend in the Black Hills, or are getting some of your riding pals together and gearing up for the 76th Sturgis Motorcycle Rally, the Homestead Cabin has the space and comfort you're looking for. Give us a call at 1-800-321-0692 for a Black Hills lodging experience you won't forget.
---
Last Modified: