---
History
The history of the Powder House is as enchanting as its location. Once used for storing blasting powder and bootleg liquor, the original Powder House was a small building made out of large logs and covered with a tin roof. Currently, the resort exists in exactly the same spot where that simple tin roof building once stood. We invite you to relax and enjoy yourselves in a truly authentic Black Hills environment.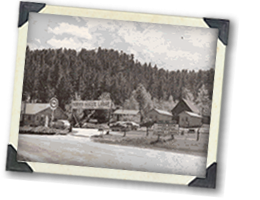 The original Powder House was a small building made of large logs and a tin roof; it was used for storing blasting powder and bootleg liquor. Although the original structure is no longer standing, the current Powder House Lodge, located just 4 miles from Mt. Rushmore, has stood in the same spot for over 60 years, welcoming visitors from near and far as they enjoy all the Black Hills have to offer.




---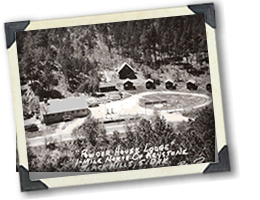 Over time, the building has been added on to, staff has come and gone, and owners have changed. However, the commitment to customer service has never wavered. This is something the owners take very seriously, and they are proud to keep the tradition alive.



---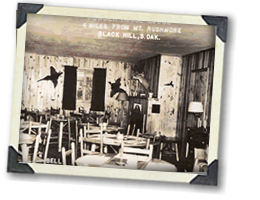 As you will certainly notice when you step on the grounds of the Powder House Lodge, we are a family owned and operated business. The owners are hands-on and on-site every day, answering phones, making reservations, working the desk, or just conversing with guests. They believe in hard work and leading by example. This resonates through the staff, as it is our goal to truly make you feel as if you are at home and part of our family. We strive to go the extra mile and assure that your needs are not only met, but are exceeded.


---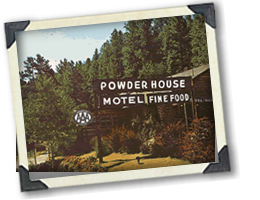 The Powder House Lodge has always been a fixture in the Black Hills, known for its one-of-a-kind atmosphere, great food and pleasant surroundings. The Powder House Lodge is also rich in personal history. I can't tell you how many guests come in and tell us that they had their honeymoon here 50 years ago, and how they stayed in a small cabin just up the hill. Or how many people walk in and say that they worked here as a server or salad bar attendant during the summer when they were going to college in the 60's and 70's, and how they lived in a small apartment upstairs or in a small dorm across the highway.



---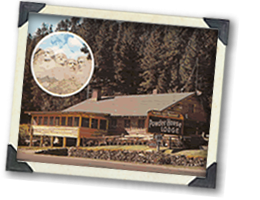 It is truly amazing to see their faces light up when they walk into the dining room, or when we let them go back into the Kitchen. I appreciate this history and promise to all that have great memories of what I now call home, that I will continue to work hard and strive to keep the spirit of the Powder House Lodge strong for years to come.