– By #Powder House Lodge
The Black Hills of South Dakota are home to wide range of activities and attractions that offer year-round access allowing locals and visitors alike to get out and experience the beauty that this area has to offer all year long.
Not only is fall is a beautiful time to explore some of the hidden gems that the Black Hills have to offer, it is also a great time to visit if you do not want to worry about crowds, long lines, or parking!
1) Hike Custer State Park
Looking for an all-day adventure? At an elevation of 7,242 ft., Harney Peak is Custer State Park's premier hike and is also the highest summit in United States east of the Rocky Mountains. Four different trailheads allow you to adjust the duration and difficulty of the hike and range from 2-5 hours hiking time.
Not quite ready for the climb to South Dakota's tallest peak? Custer State Park's Creekside Trail offers a 2-mile (one-way) handicap accessible path that leisurely meanders alongside Grace Coolidge Creek that is popular with bicyclists, families, and hikers of all abilities.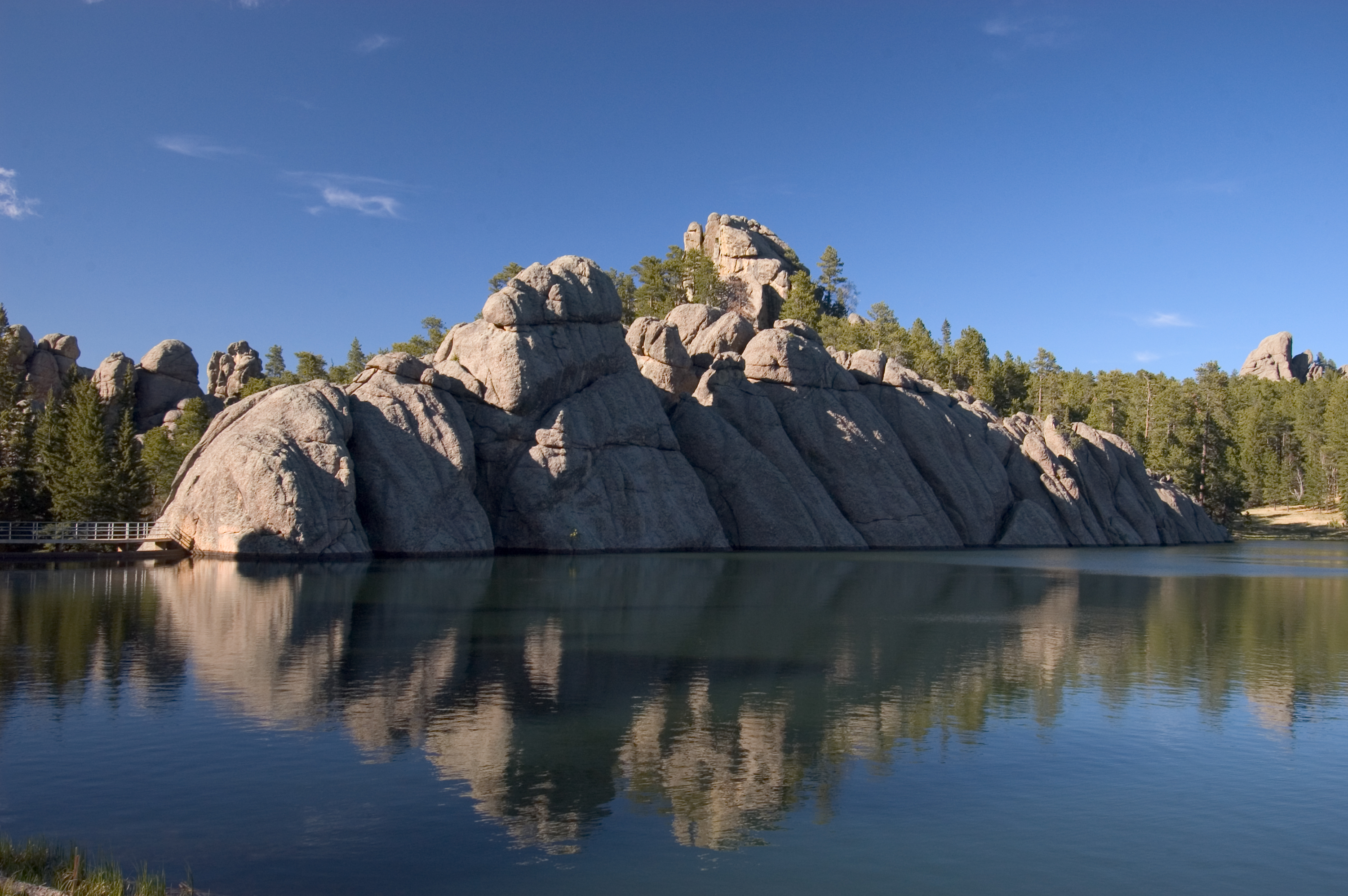 2) Visit a Black Hills Monument
Mount Rushmore National Monument & Crazy Horse Memorial are extremely popular attractions in the Black Hills, so popular that visiting them during the busy summer months can sometimes be difficult. Both of these exciting monuments are open year-round to visitors presenting the opportunity for a much more relaxed experience for those interested in visiting the Black Hills outside of the peak summer travel season.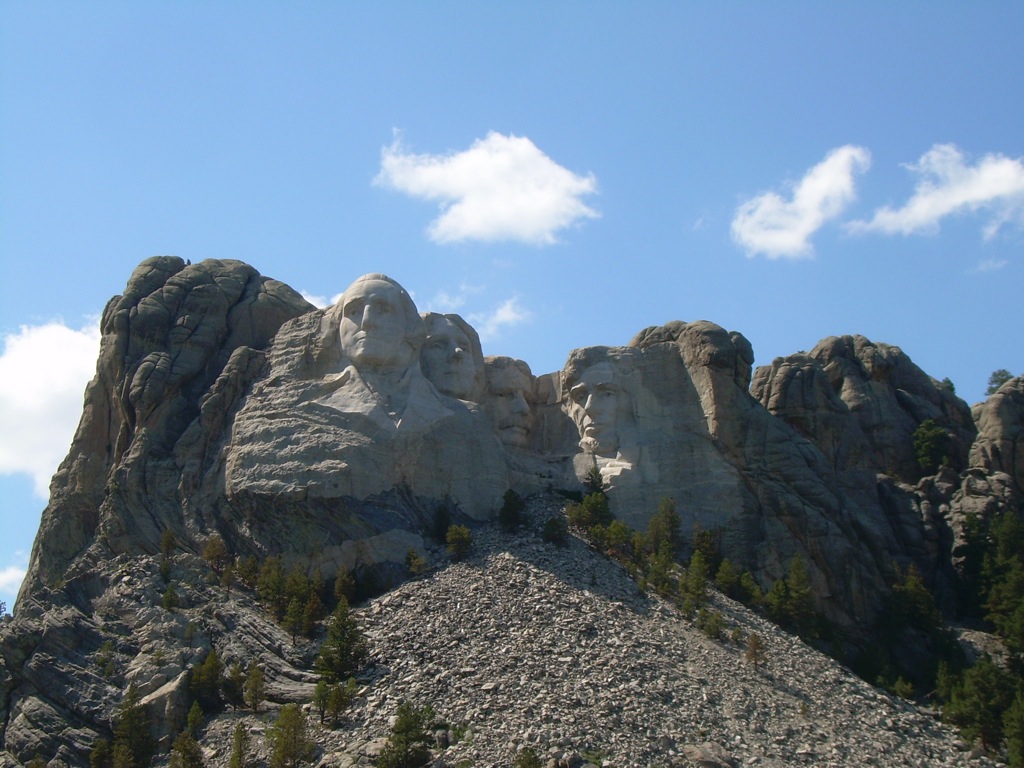 3) Bike the Mickelson Trail
Completed in 1998, the Mickelson Trail traverses 109 miles through the Black Hills from Edgemont, SD to Deadwood, SD. Open year-round, the Mickelson Trail is very popular with hikers, horseback riders, and bicyclists looking to explore the heart of the Black Hills, and with 15 trailheads along the way you can adjust the duration of your ride to your preference.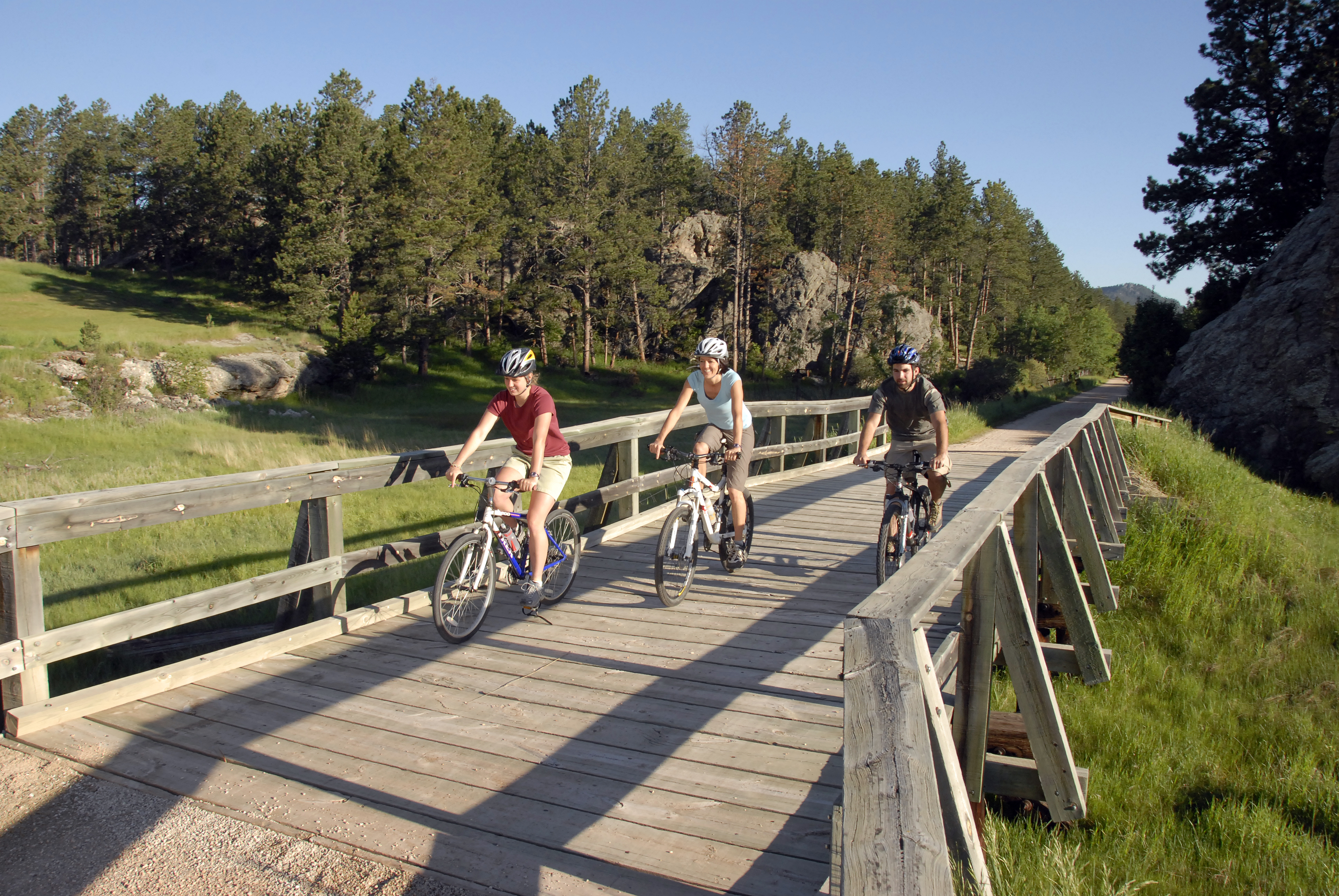 While fall is a beautiful time to get out and enjoy that Black Hills before winter arrives to the area, it is important to be prepared for changes in the weather. Temperatures can change quickly and storms can develop with little notice. Always check the weather before heading into the Black Hills and remember to pack along the appropriate clothing & necessities. Fall in the Black Hills is also hunting season. While most hunters will venture away from heavily used trails and recreation areas, it is advised to wear an article of orange or brightly colored clothing if you plan on hiking off-trail or exploring remote areas of the region.
Regardless of what time of year you plan your trip to the Black Hills, you are sure to find many great attractions and activities to satisfy and entertain the entire family along the way. With so many things to do and see in this area, anytime is a great time to visit this area. During the peak travel months, the Powder House Restaurant and Lodge in Keystone, SD offers comfortable and convenient lodging near many popular Black Hills attractions and is open for business from mid-May to early-October each year. Reservations can be made online or by calling 1-800-321-0692.
---
Last Modified: