– By #Powder House Lodge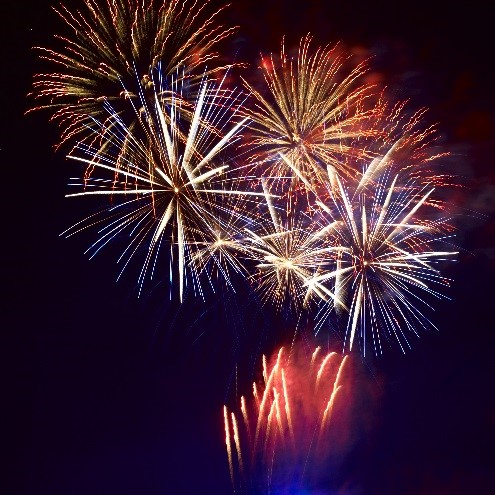 The Black Hills often invokes a lot of patriotic feelings to travelers passing through. Mount Rushmore, for instance, is also known as the Shrine of Democracy. Downtown Rapid City has a walking presidential tour, which consists of life-sized, bronze sculptures of American Presidents. Our very own Keystone even houses the
National Presidential Wax Museum
. With the 4
th
of July weekend approaching faster than we might want to admit (can't believe it's almost July!), we thought it'd be a good idea to provide some information on the exciting Black Hills fireworks displays you can catch while you and your family are visiting the area. Firework shows are a highlight of any 4
th
of July celebration and are fun for the whole family!
Save
Save
Mount Rushmore used to host a 4th of July Black Hills fireworks display; however, there are no plans to hold the event in the foreseeable future because of fire danger. Don't worry! We're here to give you and your family all of the information you'll need to catch the best Black Hills fireworks displays during your 4th of July vacation.


Keystone & Mt. Rushmore
What better way to celebrate this Independence Day than at the Shrine of Democracy and in Keystone?
July 3rd – Get ready for a day of fun behind Grapes & Grinds in Keystone.
Chainsaw Art Demo at 11 and 1
Live band
Lunch from 11-2 includes hot dogs, chips, beans, and watermelon
Activities include:

Fire truck for the kids to pose on
Gold Panning
Saw Dust pennies
Cave Crawling
Dunk Tank
Mt Rushmore
July 4th All Day – See presidential reenactors Carl Closs as George Washington, Tom Pitz as Thomas Jefferson, Fritz Klein as Abraham Lincoln and Gib Young as Theodore Roosevelt in addition to Native American Hoop Dancers, Youth Exploration camps and more with a lighting ceremony ending the events of the day at 9:13 p.m. Visit the National Park Service site for more details.
CUSTER
This two-day festival is good for all ages and features old-timey games and races for the kids while offering arts and crafts for the adults.
Old Time Country Fourth Children's Fair
July 3rd 12:00 – 3:00 pm
July 4th 11:00 am – 4:00 pm
4th of July Fireworks Show at dusk on Pageant Hill in Custer, SD
LEAD
One of the biggest Black Hills fireworks displays you'll find. Watch this spectacular fireworks show above the impressive Homestake Open Cut.
Gold Camp Jubilee Days
July 2nd events start at 4:00 pm.
July 3rd events start at 9:00 am and run through the night
July 4th events start at 7:00 am with a pancake feed and end with the Fireworks show at dusk
BELLE FOURCHE
Experience the "Wild West"! The Black Hills Roundup is one of the oldest continuously held outdoor rodeos in the USA. As part of the festivities there is a week-long carnival, South Dakota's best fireworks display, a mile-long parade, and the Miss Rodeo South Dakota contest.
97th Annual Black Hills Roundup July 1-4th
July 1st with the Warrior Trail Dedication
July 2nd BF Country Club "Gels Memorial" & PRCA Roundup Rodeo
July 3rd PRCA Round Rodeo, Concert in the City Park, Fireworks show at 9:30 pm after the rodeo
STURGIS
Got the need for speed? Sturgis has events, games, and races lined up for the whole family over the weekend, with fireworks set to end the weekend's festivities.
June 30 6:00 pm – Events kick off early with charity games including 2-person wheelbarrow and razor scooter races, which will start in front of the Knuckle Saloon and will use part of the Supermoto race course.
July 1st and 2nd – Sturgis Supermoto race held on the famous Main Street of Sturgis. The race course again will travel through the downtown streets, by the Harley Davidson Rally Point, around the Knuckle Saloon and through the Jack Daniels tent at the Loud American.
July 2nd Fourth of July Fireworks, Fairgrounds on Ball Park Road, Sturgis.
Devils Tower National Monument Wyoming July 4th Celebration & Fireworks
View a beautiful fireworks show at Devil's Tower, with activities for the whole family.
5 P.M. MONDAY, JULY 4
Hosted by Devils Tower KOA
BBQ and Karaoke begins at 5 p.m.
Free Yard Games & Kids Activities
Enjoy the Fireworks at Dark
HOT SPRINGS
Hot Springs isn't just home to the Mammoth Site, they're home to an entire day's work of 4th of July celebrations.
ALL DAY JULY 4
6 a.m. Firecracker 5K/10K race
10 a.m. parade
11 a.m. community picnic
1 p.m. rubber duck race
2 p.m. demolition derby
9 p.m. fireworks, Hot Springs
RAPID CITY
July 4th Rapid City celebrates the Fourth of July at Main Street Square with games, activities, music, and more with an afternoon celebration.
4th of July Fireworks Shows in Rapid City:
July 2nd – DUSK (RAIN DATE SUNDAY, JULY 3)
Rapid City's fireworks display will be held from the Executive Golf Course. The show is scheduled for about 20 minutes and will be choreographed to music broadcast over a local radio station.


Elks Club Independence Day Fireworks Show
July 3rd at Dusk at the Elks Club Golf Course
Arrowhead Golf Course Fireworks Display
July 4th at Dusk at the Arrowhead Country Club Golf Course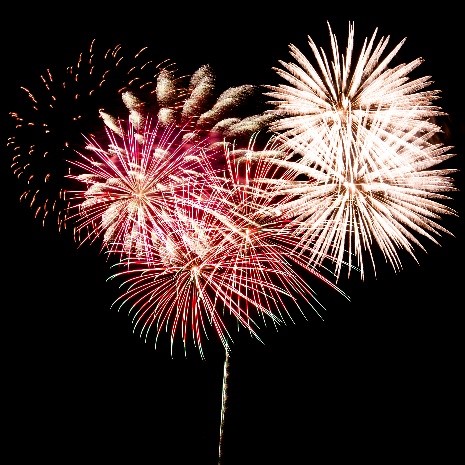 With all of these Black Hills fireworks displays, you and your family have plenty of opportunities to be a part of some great Black Hills 4
th
of July celebrations. Because we're centrally located close to all of the popular Black Hills fireworks displays and attractions, the Powder House Lodge is the perfect place to book your Black Hills vacation. Call us today at 1-800-321-0692 or
check availability on our website
to book your stay. Our restaurant is open daily, and we serve breakfast (7:00 am – 11:00 am), lunch (11:00 am – 4:00 pm), and dinner (4:00 pm – 9:00 pm). We feature prime rib nightly (while it lasts); an extensive selection of pastas, seafood and wild game; as well as a gluten sensitive menu. See you soon!
Save
Save
---
Last Modified: