– By #Powder House Lodge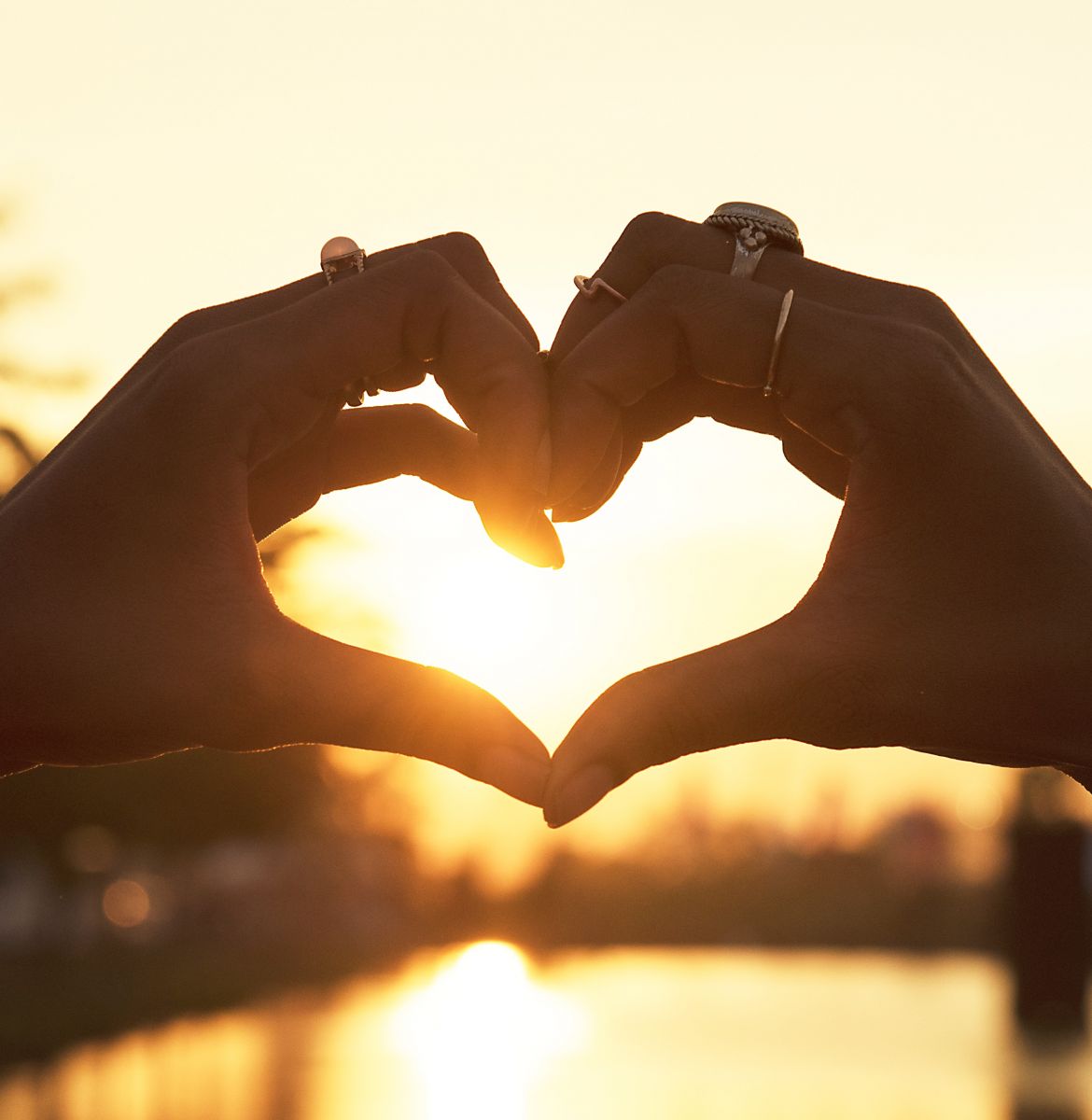 Offering jaw-dropping scenic views around every corner, as well as plenty of romantic destinations along the way, the Black Hills are the ideal location to treat your sweetie this Valentine's Day. However, with so much to do in the area this time of year, it's easy to get overwhelmed trying to plan that perfect date. Luckily, the Powder House Lodge team is here to help, and we've compiled a list of some of the area's most luxurious, adventurous and unique date ideas so you can celebrate the season of love like never before!
Experience "Love On All Levels"
Feel the magic at Rush Mountain Adventure Park's Valentine's event "Love On All Levels" on Friday, February 15th from 6 p.m. to 9 p.m. You'll begin your night with a stroll through the beauty of the candlelit Rushmore Cave, which will lead to the famous Wedding Chapel located inside. There, couples can enjoy local beer and wines perfectly paired with hors d'oeuvres, as well as live music. Each couple will also have the opportunity to renew their vows under the Wedding Chapel's stalactites.
Next, you'll step outside and experience the thrills of Rush Mountain Adventure Park. You'll fly through the night sky hand-in-hand with your love on the Soaring Eagle Zipline ride, feel the elation during a trip through the first 7D interactive ride/theatre in North America, and be exhilarated by a ride on South Dakota's first and only mountain coaster. This will be a night you will never forget!
Tickets are limited and reservations are recommended. Tickets are $100 per couple online, and $110 per couple at the event, if tickets are still available. A souvenir photo commemorating the night is also included with the cost of the ticket.
Head on over to Rush Mountain Adventure Park's Facebook event to learn more and purchase your tickets!
Spend a Day Getting Pampered at Akela Spa
Located in Deadwood, Akela Spa is the Black Hills' only destination day spa, offering massages, facials and salon services to help you and your valentine to indulge in some self-care. Bask in tranquility together with a couples massage, and then follow it up with a dip in the oversized tub, where you can lather yourselves with custom blended bath products containing aromatherapy oils. Want to give a gift that your special someone can enjoy later? Pick up an Akela Spa gift certificate! Learn more about Akela Spa and the services they offer here.
Twirl on the Ice at Main Street Square
What says romance more than skating through the ice hand-in-hand with your honey? Rapid City's Main Street Square offers an ice-skating rink located in the heart of downtown, surrounded by some of the area's best dining, shopping and entertainment. You won't have to worry about room to show off your skating skills, as the outdoor rink is larger than the one in New York City's Rockefeller Center! With skate rentals costing only $3, and the rink hosting two-for-one Tuesdays, this makes an affordable date that is sure to impress. Learn more about the Main Street Square ice-skating rink on their website.
Learn a New Skill at Outdoor Campus – West
Rapid City's Outdoor Campus – West provides visitors the opportunity to hone their outdoor skills with a variety of free classes, ranging from lessons on archery to how to properly cook wild game. Join them on Friday, February 15th from 6:30 p.m. to 8 p.m. for their monthly Date Night, where you and your partner will learn all of the basics of fly-tying, with all supplies provided, at absolutely no cost. You'll even leave with your very own flies that you can use to fish the area's many trout-filled streams and lakes. Arrive early to check out their new outdoor archery park, which is also free and open to the public. Learn more about the Outdoor Campus-West and register for classes here.
Dance the Night Away at 445 Lounge's Masquerade Ball
Add a little mystery to your date at the 445 Martini Lounge's 5th annual Masquerade Ball on Saturday, February 9th from 8:30 p.m. to 2 a.m. Dress to the nines for your chance to win a $200 prize, with the runner up taking home $100. Your ticket also includes a mask, unlimited Champagne and Bellinis, and access to the raw oyster bar provided by Dakota Seafood Co. Make sure to line up a babysitter, as this is a 21+ event. Check out 445 Martini Lounge's Facebook event to learn more.
Satisfy Your Sweet Tooth at Hill City's Tour De' Chocolate
Valentine's Day just isn't the same without chocolate, making a visit to Hill City's Tour De' Chocolate a must for a well-rounded holiday. Join in on the fun Saturday, February 9th between 10 a.m. and 5 p.m. and shop chocolate goodies and gifts from Main Street merchants, as well as get the chance to win a basket filled with mouth-watering treats. This is a family-friendly outing, so bring the kids along! Head to the Tour De' Chocolate Facebook page to find out more about this event.
Indulge in Craft Beer and Bingo
For a truly one-of-a-kind date, head over to the Miner Brewing Co. Tap Room in Hill City on Sunday, February 10th between 4 p.m. and 5:30 p.m. for Craft Beer & Bingo. Arrive early to savor a tasty meal from the Prairie Berry Winery kitchen and sip on a pint of local craft beer. Proceeds from this event go to benefit the Komen Great Plains, which provides community programs with mammograms and assistance for those undergoing breast cancer treatments. Learn more by visiting Miner Brewing Co.'s website.
Unleash Your Inner Artist
Get in touch with your creative side while concocting a one-of-a-kind gift for your valentine at Pottery 2 Paint's Bisque with a Twist Class: Wine Glass and Chocolate. On Tuesday, February 12th from 6 p.m. to 9 p.m., join in on a step-by-step lesson in creating a beautiful wine glass adorned with a lace pattern, all in your choice of colors. Snack on decadent chocolates from Mostly Chocolates, and bring along your own wine or beer to indulge in while you follow along. With the purchase of your ticket, you'll also receive a 25% off coupon to use at Mostly Chocolates, allowing you to affordably treat your sweet (or yourself!). Visit Pottery 2 Paint's website for more information and to register for the class.
Read more about the diverse selection of Black Hills attractions located near the Powder House Lodge on our itinerary builder. Many area destinations host exclusive events throughout the year, making this region the ultimate location to celebrate every season.
---
Last Modified: