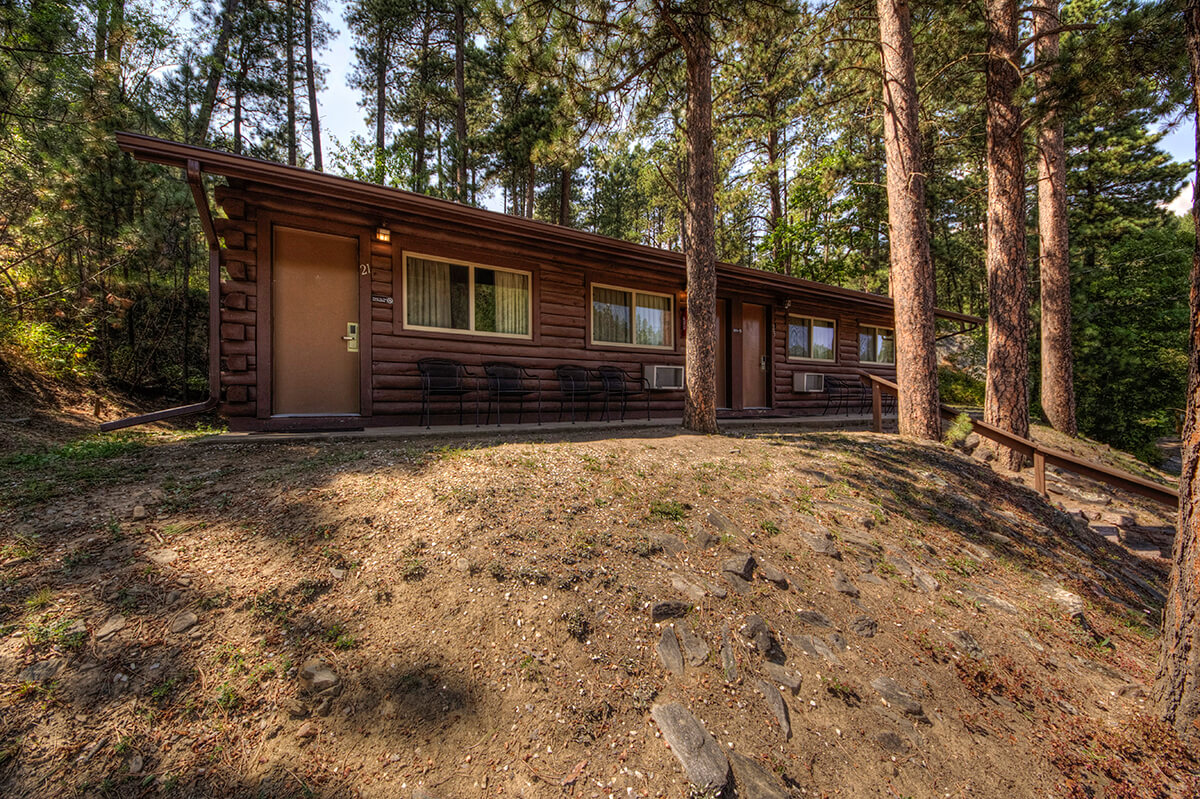 Pioneer Rooms-
One Queen Bed

4 Plex

These Pioneer rooms are part of a 4 plex, and are our smaller, economy rooms and are great for those traveling on a budget. These units all feature our standard amenities in addition to a private bathroom with walk-in showers.
Features
Standard Amenities
Towels & Linens
Microwave and Mini-Fridge
Free Local Phone Calls
Satelite TV (DirecTV)
Air Conditioning and Heat
In-Room Coffee
Hair Dryers
Iron and Ironing Board
Access to our Heated Outdoor Pool
Playground
All Rooms are Non-Smoking
Rate
from $99.99* per night
Lower rates during off-season
Call for current rates and additional information:
1-605-666-4646
*Rates do not include tax. Rates and availability subject to change without prior notice. Rates may be higher during special events and holidays.