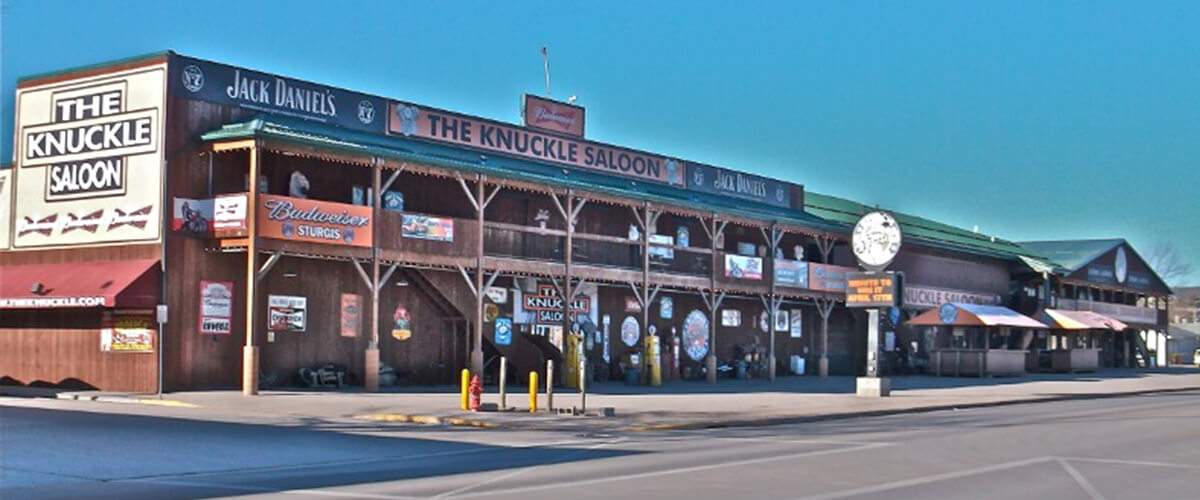 The name Sturgis is a name that is known throughout the country and world for the world's largest motorcycle rally. But now they're known for something else that is quickly making waves in the community: craft beer. Established in 2014, The Knuckle Brewing Company opened and introduced Sturgis to the world of craft beer and it's been a success ever since. It is a must stop on your Black Hills vacation.
The Knuckle Brewing Company opened attached to the Knuckle Saloon, both located in historic downtown Sturgis. The building was once owned by Sturgis' namesake Colonel Samuel D. Sturgis and is rich in local history and heritage. The Knuckle has become a gathering place for many old Sturgis pieces of memorabilia.
The Knuckle Brewing Company is the first craft brewery to open in Sturgis, and it has been received well by locals and tourists on Black Hills vacations alike. The brewery opened in 2014 and opened not only with a long list of beers, but also a menu designed to pair well with beer. From brick fired pizzas, to pasta and wings, there's a little something for each beer offered to pair with. Within their first year of brewing local craft beer, they had already won an award for their Knucklehead Red at the Black Hills Beerfest.
Some of their more popular beers include the Black Hills Golden Pilsner (light and refreshing brewed with noble and domestic hops), the award-winning Knucklehead Red (an American Red Ale with a mild floral, grassy note), their 2nd Street Wheat (a wheat ale finished with orange zest and toasted coriander), the Pipe Welder Porter (a smooth porter with hints of caramel and chocolate), the Va'Knockers Blonde (and easy Blonde with hints of floral, spice, and lemon), and the Runckle Road IPA (a traditional IPA with a citrusy, piney hop character).
Their unique location in downtown Sturgis gives them a great benefit of being close to many different local shops that would be great for visiting on your Black Hills vacation. The atmosphere at The Knuckle Brewing Company oozes local history and tradition. Your trip for a beer will not only quench your thirst, but also give you a history lesson just by walking around the brewery and the attached saloon. The large saloon and bar is one of the premier entertainment venues in Sturgis, so chances are there will be live music going on while you're on your Black Hills vacation, so stop in and see some local talent as well.
605-561-9846
931 1st Street, Sturgis, SD 57785
Location
931 1st Street
Sturgis, SD 57785