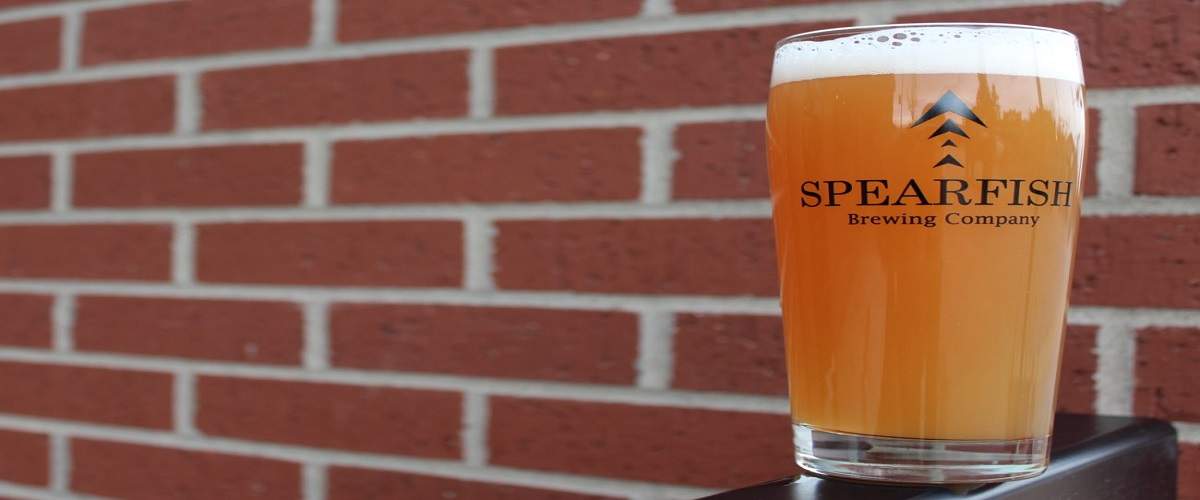 Located in the charming downtown district of Spearfish, South Dakota, Spearfish Brewing Company opened its doors, and its taps, in February 2018. In just a years' time, it has been become a favorite amongst the booming tide of craft beer fans in the Black Hills. Featuring a modern setting along with a cozy hometown appeal, Spearfish Brewing Company adds to the list of innovative local breweries that have made this region a hotspot for beer connoisseurs, as well as those who just enjoy a delicious, unique brew.
Hailing from Pierre, South Dakota, Spearfish Brewing Company's brewmaster, Nathan Venner, has over 13 years of brewing experience. Eleven of those years were spent as a commercial brewmaster in the Wyoming area, which results in his brews possessing a very distinct Midwest flair. He has won several awards over the years for his creations, including two silver medals at the heralded Great American Beer Festival, along with more than a handful of medals from the North American Beer Awards. For seven years in a row, his craft chili beer has taken honors at that event!
Spearfish Brewing Company prides itself on being dedicated to the art of brewing classic American lagers and craft ales. With fifteen taps on rotate, Nathan keeps things interesting with a diverse selection of crafts and classics, offering something for everybody, from the adventurous to the more conservative.
If you are into big taste and bold colors, you may want to check out the Aggressive Goat, a bock lager with a deep ruby red color and dark fruit flavors that bring to mind raisins, prune, and fig. This brew is perfectly balanced, with a toasted malt and rich sweetness.
If you prefer your beer more traditional, the Rumor Has It Pilsner is a take on an American classic. This light bodied pilsner is reminiscent of pre-prohibition lagers, offering a bright sweetness, lemon hop character, and a subtle crackle malt finish, perfect for those just dipping their toes into the craft beer pond. Some of the breweries most popular pours include the Copper Midge, which is a great amber lager, the Thoen Stone American stout, and the Bobcat Logic, a tremendous kettle sour.
When it's time to satisfy your hunger, order yourself some of the mouth-watering bacon wrapped dates, which are nothing short of amazing, or the roasted jalapeno and bacon mac and cheese! The brewery is fortunate to have a great building neighbor in that of the Redwater Kitchen, who provides pub fare for those who like a bite with their beer. If you're lucky, you may even arrive on Oyster night, which is held in collaboration with Dakota Seafood, another local favorite.
Before heading out the door, don't forget to ask for a growler of your favorite pour to take home with you. Growlers and crowlers (large cans) are available for most beers on tap for you to purchase, along with some great shirts and other merchandise.
As a locally owned and operated Black Hills business, Spearfish Brewing Company makes the ideal stop if you truly want a taste of what makes this area special.


605-717-6999
741 N. Main Street, Spearfish, SD 57783
Hours of Operation
Monday – Thursday: 11 a.m. – 11 p.m.

Friday and Saturday: 11 a.m. - 12 p.m.

Sunday: 11 a.m. - 9 p.m.


Contact Information
Spearfish Brewing Company
741 N. Main Street
Spearfish, SD 57783
605-717-6999