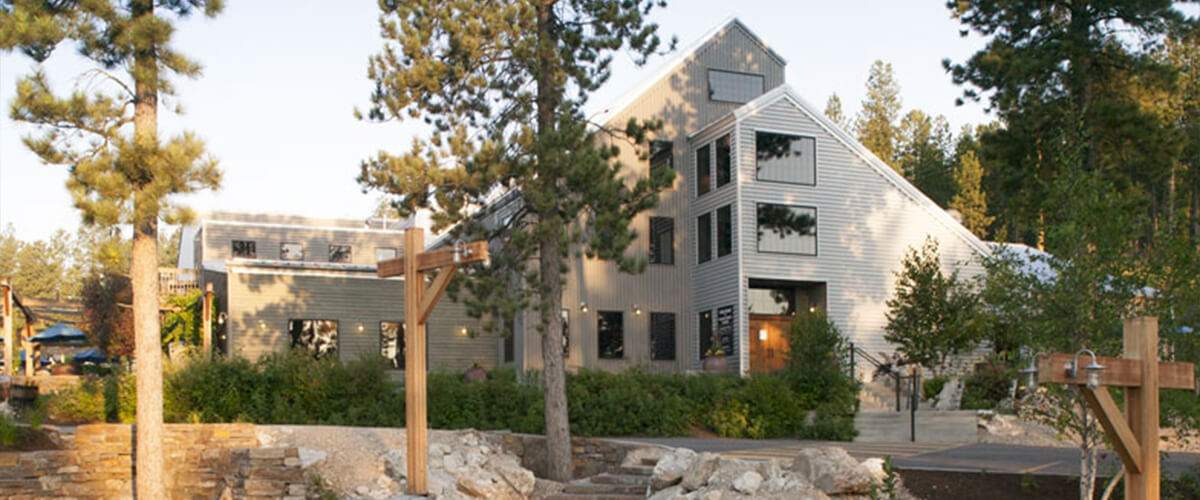 Everyone loves a good glass of wine. Take some time on your vacation to stop for a while, sit down, relax, and have a nice glass of red, white, or sparkling wine, while settled against a backdrop of mountains, towering pine trees, and the fresh scent of the mountain air wafting around you. Sounds peaceful, doesn't it? Well head on over to Prairie Berry Winery to make that a reality rather than a dream. Located just a short drive from the Powder House Lodge and other Hill City, SD hotels, Prairie Berry Winery is the perfect way to spend an afternoon relaxing with the family or girlfriends.
Prairie Berry Winery's heritage goes back all the way to 1876 when the Vojta family moved to Dakota Territory and began making wine on their homestead. They brought their winemaking tradition from Czechoslovakia. The family settled in Mound City, South Dakota and as a way to survive the winters and save the bounty of summer, the family continued their winemaking. They were only able to find "prairie berries," chokecherries, buffaloberries, wild plums, and currants to start out.
The traditions and the family grew together and by the time owner Sandi Vojta was born and a young child, she began making wine with her father, Ralph. By 1998, she had obtained her commercial winery license, only the second winery in the state. The first commercial wine that was released was the Razzy Appy wine, a semi-sweet raspberry apple wine. In 2004, the winery moved to Hill City at its current location on Highway 385. The company has continued to grow larger and larger through the years to the size it is now, including the next door addition of Miner Brewing Company.
Prairie Berry Winery is known throughout the state for its award-winning Red Ass Rhubarb wine, a semi-sweet rhubarb and raspberry wine. Some of their more popular wines also include Poker Face (a pear-pineapple wine), Gold Digger (a semi-sweet pear wine), Lawrence Elk (a semi-sweet Black curreants wine), and one of their newest creations, a Peach Mead (a sweet peach and South Dakota honey wine). They have wines for every taste bud and every level of wine snobbery out there.
Stop by their tasting room for a free tasting of up to five of the award-winning wines. You can try any of their current wines they have available (some seasonal wines like Pumpkin Bog may not be available). They have a wide variety of wines from crisp, dry wines and robust, oak-aged reds to sweet, fruity wines. You can also grab a bite to eat in their dining room and take a taste out of something that is made locally with local products only. They are conveniently located near many Hill City, SD hotels, making the location perfect for an afternoon of wine tasting.
877-226-9453
23837 US 385, Hills City, SD 57745
Hours of Operation
Sunday - Thursday: 10 a.m. - 6 p.m.
Friday - Saturday: 10 a.m. - 7 p.m.
The kitchen is open daily from 11 a.m. - close
Location
23837 US 385
Hills City, SD 57745