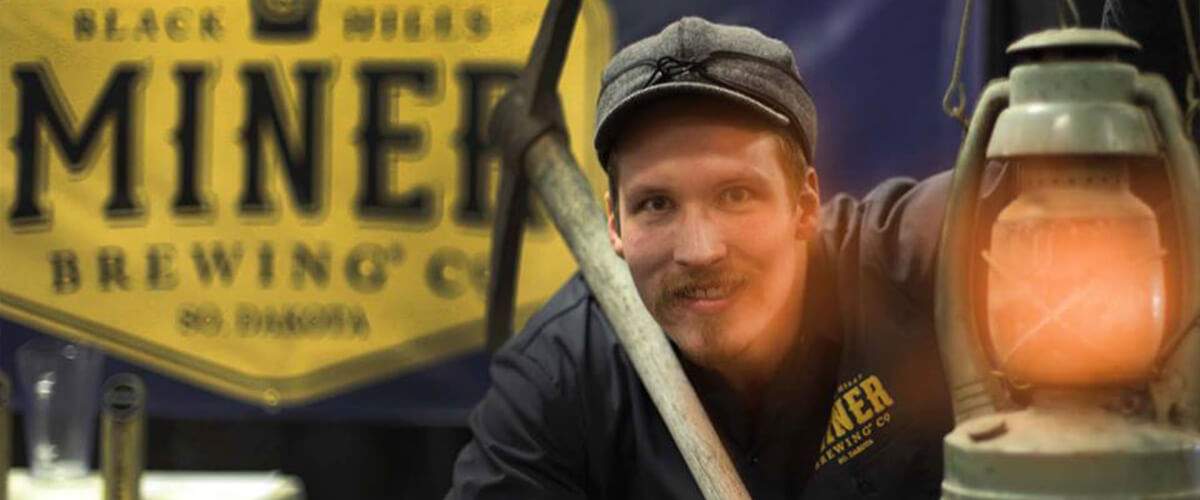 Miner Brewing Company has worked for years to craft the perfect Black Hills craft beer, reminiscent of the culture and history in the beautiful hills surrounding them. The same family behind the award-winning Prairie Berry Winery, located just next door to Miner Brewing Company, is the brains behind Miner and has successfully made a transition to beer brewing. Miner Brewing Company is located close to so many different cabins in the Black Hills, including Powder House Lodge, making it a great stop on your tour of the Black Hills.
Brewmaster Sandi has been a Winemaker for 15 years and recently decided to venture into the beer world. She is the owner of Prairie Berry Winery and opened Miner Brewing Company in the Fall of 2013 right next door on Highway 385. The brewery features a rustic tap room, as well as an outdoor beer garden for the warm Black Hills days. The rustic atmosphere fits in well with the surrounding cabins in the Black Hills and the flavors infused in the beers are unique to the area. Sandi has worked hard to create beers that are truly "South Dakota" and are unique to the nature surrounding Miner Brewing Company.
Miner features a rotating selection of specialty and seasonal beers by not only showcasing South Dakota flavors, but also Brewmaster Sandi's family European heritage and legacy. Some of their more popular beers include the Black Currant Maibock, the Cactus Flats, the Campfire Cocoa, the Chokecherry Brown Ale, the Dunkels Weissbier, the Imperial Pumpkin Porter, the Imperial IPA, and many others. Miner Brewing Company has also worked on some collaboration beers, partnering with local restaurants and other organiztions. Those collaborations include the Big Buns, inspired by Colonial House's famous caramel rolls, the Pink Grapefruit Gose, created in conjunction with the Pink Boots Society, and the Unite Pale Ale, also in conjunction with the Pink Boots Society.
Brewmaster Sandi obtained chemistry and biology degrees at South Dakota State University. She grew up helping her dad pick chokecherries in the field in Mound City, South Dakota and stood alongside her dad as he tried to recreate his grandmother's famous chokecherry wine. As she grew up she learned more about different fruits and how to work with them to create popular beverages, wine included. Today, her father works alongside her in both the winery and brewery, making it a true South Dakota grown family business.
She works diligently to create beers that are truly reminiscent of the South Dakota culture and tastes. Miner Brewing Company is located close to many cabins in the Black Hills, and the ambiance and beer tastes are reflective of that. Just a short 15 minute drive from the Powder House Lodge, Miner Brewing Company is well worth the beautiful and picturesque drive through the Black Hills.
605-574-2886
23845 Highway 385, Hill City, South Dakota 57745