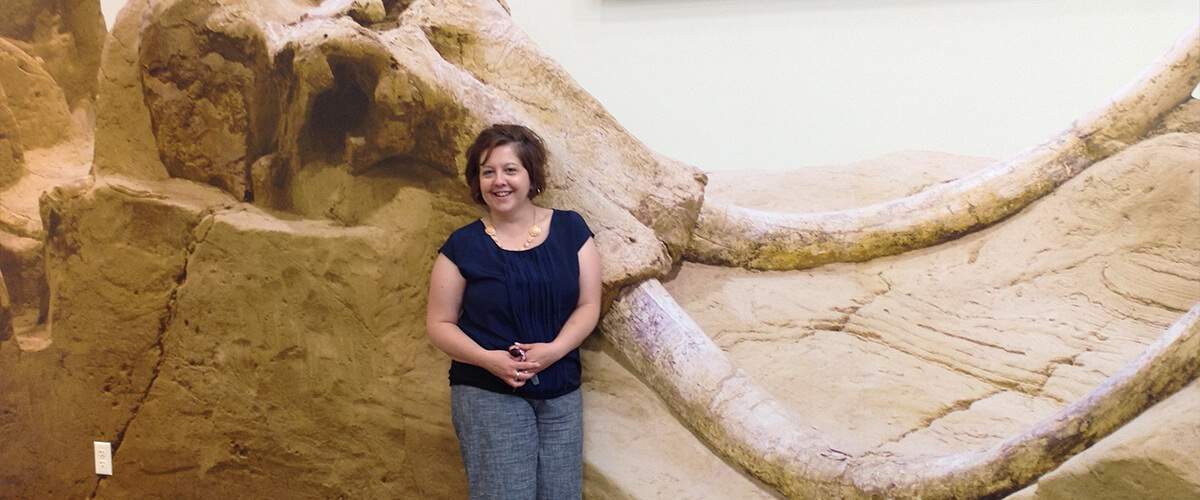 The Mammoth Site in Hot Springs is one of the more unique places in the Black Hills to explore while on vacation. With its convenient location to hotels near Mt. Rushmore and just a short drive from the Powder House Lodge, it is a site worth a visit for a very educational experience and entertaining for both kids and adults alike.
The Mammoth Site is an active paleontological dig site in Hot Springs and it boasts the largest concentration of mammoth remains in the world. It is truly a site worth seeing. The site currently has 61 mammoths on site, with 58 of them being Columbian and three of them wooly mammoths. The Mammoth Site of Hot Springs was designated as a National Natural Landmark in 1980 by the Department of Interior, and for good reasons!
With your admission you will get to view a 10 minute introduction video, go on a 30 minute guided tour around the sinkhole where digging is currently taking place, and entrance into the Exhibit Hall. Within the Exhibit Hall you will get to see numerous full size replicas of mammoths and a Giant-Short Faced Bear, quite a unique and rare sight to see.
The Mammoth Site has been able to recover over 85 species of plants, invertebrates, and vertebrates, including camel, short-faced bear, shrubox, pronghorn, prairie dog, jackrabbit, packrat, vole, fish, and pocket gopher.
The Mammoth Site of Hot Springs has numerous educational programs for kids as well, which the locals really enjoy. With the Junior Paleontologist Program for kids ages 4-12 they will be taught how to dig for fossil replicas and with the Advanced Paleontologist Program for kids ages 10 and up they will learn excavation techniques. The local attraction offers a lot for education of young kids and adults.
Make a stop at the gift shop on site to get your unique souvenirs and treasure that you sure won't find in any hotels near Mt. Rushmore. There is a treasure for everyone there for you take home to your family. The Mammoth Site of Hot Springs is a unique and educational place to visit on your Black Hills vacation.
605-745-6017
1800 US 18 Bypass, Hot Springs, SD 57747
Hours of Operation
Monday - Saturday: 9 a.m. - 3:30 p.m.
Sunday: 11 a.m. - 3:30 p.m.
Last guided tour at 2:30 p.m.
Location
1800 US 18 Bypass
Hot Springs, SD 57747
Admission Costs
Adults: $10.14
Seniors 60+: $8.29
Active Military and Veterans: $7.37
Children 4-12: $7.37