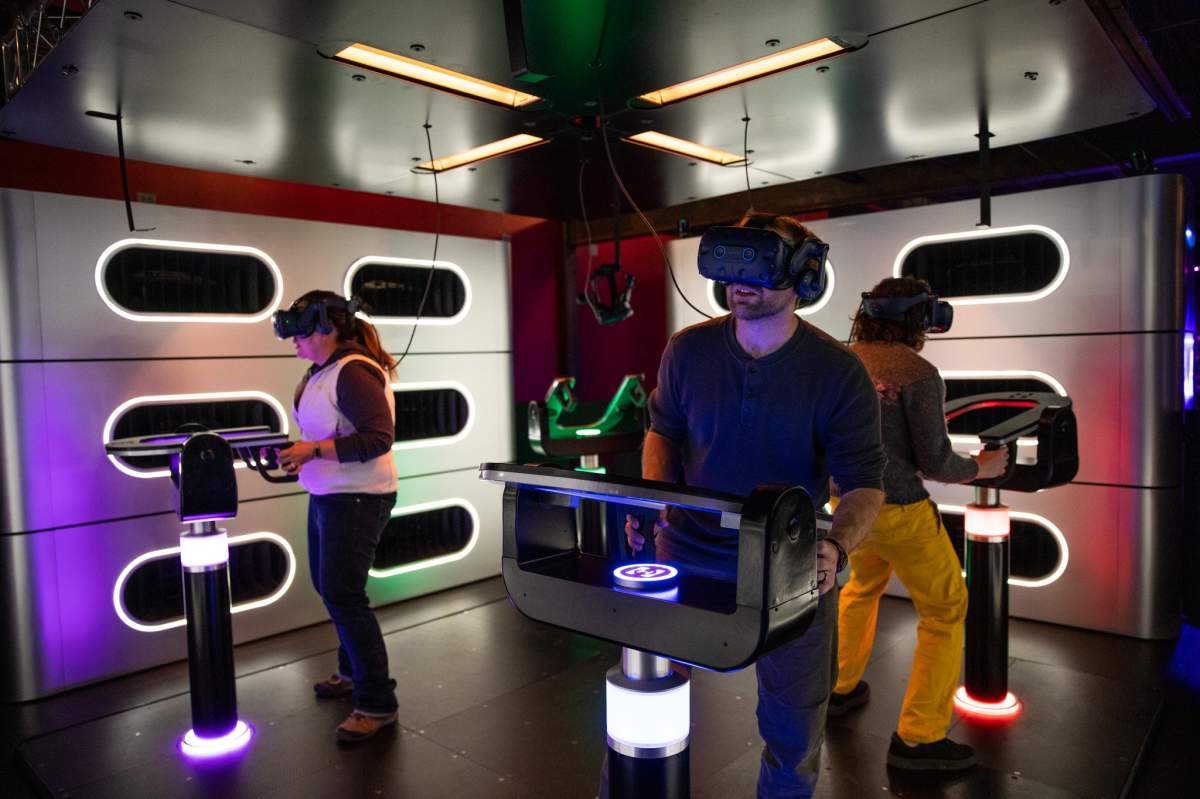 Just three minutes from Powder House Lodge in Keystone, South Dakota, sits a popular tourist destination, Sprockets Fun Foundry. This one-of-a-kind experience, combines historical charm with cutting-edge technology and is open year round. It's the ideal destination for a day of fun or an evening of excitement for the entire family.
The building, previously known as the Holy Terror, was built in 2005 and was designed to look like an old mine featuring rusty metal, old barn wood and Homestake Gold Mine artifacts. Sprockets owners bought the building in 2021 and used the building's current design coupled with cutting-edge technology to create a multisensory experience, known as Sprockets Fun Foundry. As an additional experience, they built a custom sign featuring a larger than life robot complete with a stairway, so guests can climb into the robot for a unique view and photo opportunity.
Sprockets offers a modern arcade with over 40 games, reloadable digital cards, and has the most cutting-edge VR attractions around. Come experience the heat, wind, and moving floor as you get transported to another world with this state-of-the-art virtual reality attraction. Additionally they have Duckpin Bowling, which uses shorter pins, a smaller ball and doesn't require a special pair of shoes to play.
You'll be sure to work up a hunger, which is easily satisfied in their casual dining restaurant. Here they serve local cuisine favorites. Need an adult beverage? Head upstairs and enjoy their taproom featuring the area's finest craft brews. Sprockets Fun Foundry is sure to satisfy everyone in your family. Come join us for a day or evening of unforgettable entertainment and memories!