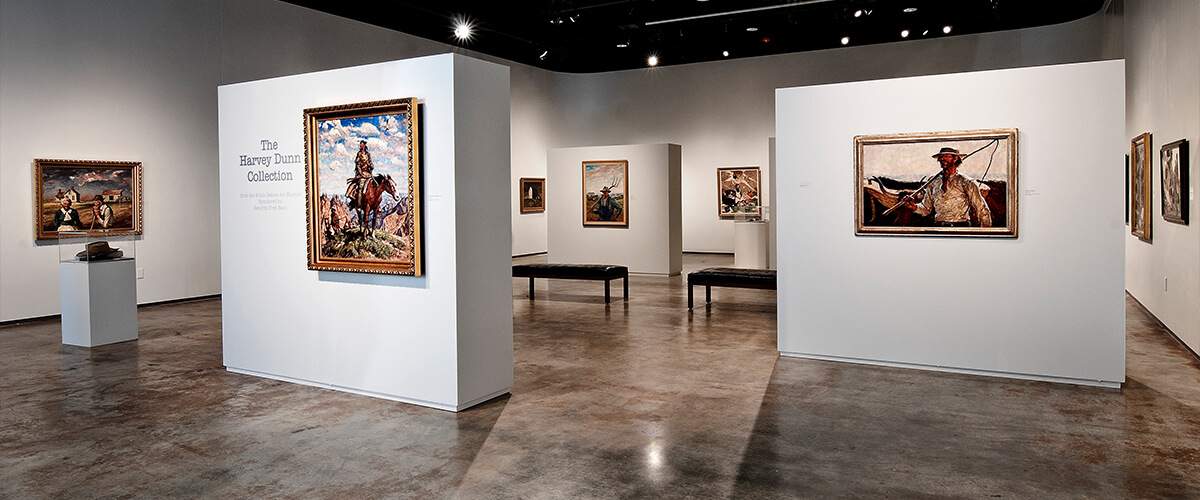 Rapid City is home to many great art galleries, history museums, and the like. One of the many attractions dedicated to the arts in Rapid City is the Dahl Arts Center, located just 30 minutes form the Powder House Lodge. The Dahl Arts Center houses not only numerous different art galleries, but a gift shop filled with local artisan products, and also offer numerous art classes for locals and tourists. Just a short drive from Keystone, the Dahl Arts Center is a worthy stop in your Black Hills vacation and has a lot to offer guests who thoroughly enjoy the arts.
The Dahl Arts Center first opened in October 1974 and has since been the center for contemporary visual arts, arts education, and performing arts. The Dahl was gifted to Rapid City by Mr. and Mrs. A.E. Dahl and is owned by the city. It features an event center, five visual arts galleries, an interactive children's gallery, the Cyclorama Mural of American History, and the Emerging Artist performing space.
The Dahl Arts Center is home to the unique and very popular Cyclorama Mural or American History, which is a 180-foot oil-on-canvas panorama spanning 200 years of U.S. economic history. The magnificent work of art was designed and painted by muralist Bernard P. Thomas, who spent the first two years of the project researching and designing the mural. He began painting in mid-July 1974 and it was completed in August 1975. Thomas worked to include pieces of history that had a large impact on America, including the Civil War, railways, the Industrial Revolution, agriculture, and war. It is truly a magnificent piece of art work worth going to see.
The Dahl Arts Center regularly cycles out its gallery displays, and many pieces of art are for sale by local artist, making the perfect souvenir to take home from your Black Hills vacation. Looking for something great to do on your vacation? The Dahl Arts Center regularly hosts events for the arts and community groups in town, and last year hosted 972 events.
The Dahl Arts Center also offers a wide range of educational classes for youth and teens, and even adults. From learning basic drawing to pottery, from paper plate art to knitting and basket weaving, there is a class for everyone. Make your Black Hills vacation an educational one by stopping by the Dahl Arts Center for a quick arts lesson.
Need a good souvenir or gift for a family member when you get back? The Dahl Arts Center features a large gift shop, complete with jewelry, home goods, accessories, art pieces, pottery, and many other items that are all homemade and unique, made by local and regional artists. You will not find gifts like these anywhere else and they will truly make a unique souvenir to take home with you.
605-394-4101
713 7th Street, Rapid City, SD 57701
Location
713 7th Street
Rapid City, SD 57701
Hours:
Monday - Friday: 10 a.m. - 6 p.m.
Saturday: 10 a.m. - 5 p.m.
Sunday: Closed
Admission:
Admission to the Dahl is free, though donations are welcome.