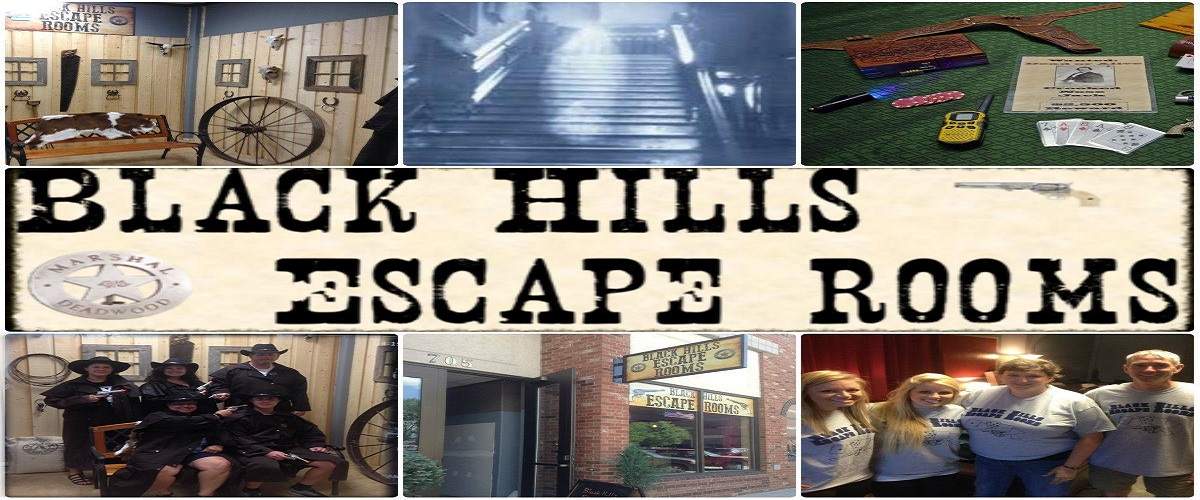 If you're looking for a fun, challenging and unique family experience during your next Black Hills vacation, then a trip to Black Hills Escape Rooms in downtown Rapid City is a must! Featuring rooms modeled after themes related to different aspects of the Black Hills, such as "Shootout in Deadwood" and "WWIII Team Ellsworth AFB", a visit is sure to not only provide entertainment for all ages, but will also give you a peek into the rich history of this area.
Black Hills Escape Rooms centers on the concept of finding clues, solving puzzles and completing tasks in order to break out of your chosen room. The goal is to escape the room within one hour, although extra time is built in to allow for each group to complete the puzzles. If you are a little wary about being locked into a space for an extended period of time, don't fret; the entrance door remains unlocked in order to leave if needed. Rooms are equipped with walkie-talkies, allowing guests to call the game master for hints or to leave the room. Since the solutions to puzzles are not available online, cell phones are also allowed in rooms.
Each room is rated by difficulty, with the easiest rooms being suitable for young children. You can also request for the game to be made harder, which will result in additional puzzles to complete. Each adventure is customized for each group, as each booking is private and includes only the members of your party. The rooms are also ADA compliant so everyone is able to take part in the fun.
There are a couple of things to keep in mind before heading to Black Hills Escape Rooms. First, the experience is ideal for two to eight guests, although all of the rooms can be rented out in order to accommodate up to 40 people. Also, participants are asked to arrive 15 minutes early in order to get briefed and dress up in the costumes that coordinate with the corresponding room.
Black Hills Escape Rooms is just one of the many quality family attractions that are located only a short drive from the Powder House Lodge. Add it to your itinerary today if you're looking for a rewarding challenge that is sure to thrill!
605-731-8050
705 Main Street, Rapid City, SD 57701
Hours of Operation
Monday-Thursday: 4 p.m. – 9 p.m.
Friday and Saturday: 12 p.m. – 9 p.m.
Sunday: 12 p.m. – 5 p.m.