– By #Powder House Lodge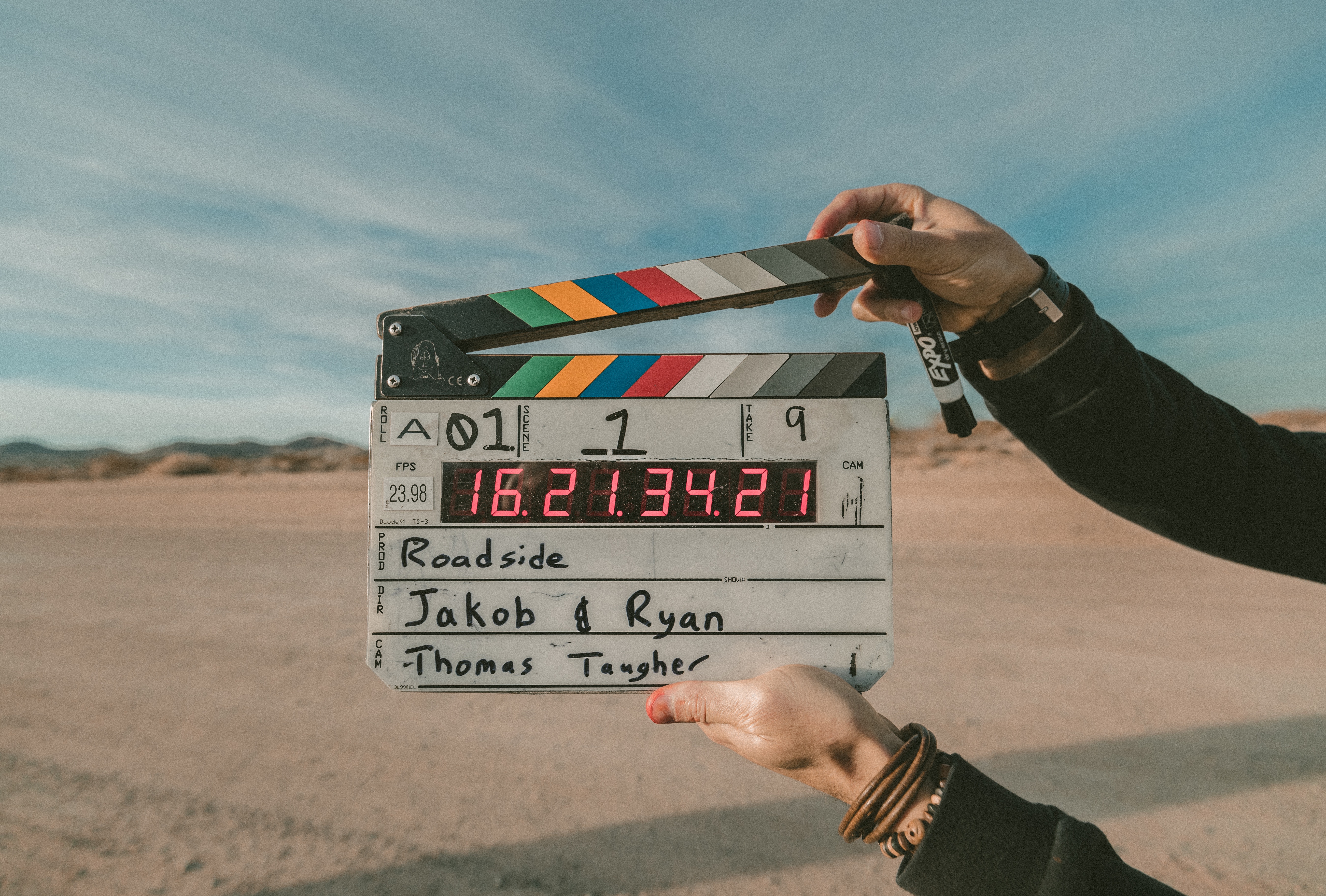 With gently rolling hills, sunsets framed by towering peaks and large,
sparkling bodies of water, the Black Hills has picture-perfect scenery around every corner. So it shouldn't be surprising that Hollywood has used the region numerous times throughout the years to capture the rugged beauty of the Wild West. However, besides the award-winning Dances with Wolves, many have not heard of the plethora of great films that have been shot in the area. Well, we've done a little research in order to put together a list of movies that will help make your next movie night Black Hills-themed.
North by Northwest
This 1959 Alfred Hitchcock classic starring Cary Grant is often listed on the best movies of all time, and was selected in 1995 to be added to the National Film Registry for being "culturally, historically or aesthetically significant." The film is about a spy being pursued across the United States on his quest to block the release of highly-sensitive government secrets, with the action starting in New York, making its way to Chicago and landing at the Mount Rushmore Visitor Center, where the climax of the movie takes place. One of Hitchcock's visions for the movie had Grant hiding in Abraham Lincoln's nose, which would've given the film the alternate title of "The Man in Lincoln's Nose," which, of course, did not end up happening. This movie holds a 99% rating on RottenTomatoes.com, a strong indicator that it continues to stand the test of time.
How the West was Won
How the West was Won is another time-honored film featuring some of the biggest Hollywood stars of all time, such as Gregory Peck and John Wayne, as well as a local star that demanded center stage – Custer State Park. In the time since its 1962 release, the movie has also received the honor of being included on the National Film Registry. Recent Blu-ray discs of the film contain a fun, vintage-y "SmileBox" effect, which is intended to mimic the curved-screen look of the movie when it first came out in theaters.
Armageddon
You may have already seen this 1998 blockbuster, but among the many jaw-dropping action scenes and special effects, equally stunning sights may have been overlooked – shots of the gorgeous Badlands. Be warned - adding this into your movie night is sure to lead to some 90's reminiscing!
Head of State
Add some laughter to your movie night with this 2003 comedy starring Bernie Mac and Chris Rock, with Rock portraying the unexpected candidate for U.S. presidency. Make sure to stick around for the ending, when you will see dazzling views of Mount Rushmore that were taken from Highway 244.
Into the Wild
Based on the true story of Christopher McCandless, 2007's Into the Wild starring Emile Hirsch may spark feelings of recognition to those familiar with the Black Hills, as some scenes were filmed at the Wild Horse Sanctuary near Hot Springs.
National Treasure: Book of Secrets
The sequel to 2004's National Treasure again features Nicholas Cage, who this time is on a mission to clear his great grandfather's name in the plot to assassinate Abraham Lincoln. The pinnacle of the action takes place at Mount Rushmore, with shots of Sylvan Lake and the surrounding area being featured in the film. Watch out for familiar faces during these pivotal scenes, as Black Hills locals were recruited to stand in as extras during production.
Nebraska
Starring Bruce Dern and Will Forte, 2013's Nebraska chronicles a father and son trip from Montana to Nebraska to claim a million-dollar sweepstakes prize. The pair stops in Rapid City, where they stay at the local Stardust Motel, and later pay a visit to Mount Rushmore, where one of the characters comments that the monument "doesn't look finished to me." Nebraska is one of the most-accomplished movies to be filmed in the Black Hills, SD, next to Dances with Wolves, as it was nominated for a whopping six Academy Awards.
To round out your Black Hills-themed movie night, make sure you pick up some regional treats, such as some homemade fudge from Turtle Town or fresh taffy from Rushmore Mountain Taffy, both located right here in Keystone. And many of the destinations mentioned above are just minutes from the Powder House Lodge, making them easy stops for capturing their magnificence during your vacation!
---
Last Modified: