– By #Powder House Lodge
While the Black Hills are known for their bountiful attractions, delicious cuisine and incredible sights, many often miss out on the opportunity of a lifetime to completely immerse themselves in the beautiful nature that surrounds them. Whether you're a power-walking guru or a seasoned hiking expert, you're certain to find trails that'll blow your mind all throughout the Black Hills ranging from extremely easy to very difficult. Fortunately for you, a stay at the Powder House Lodge will bring you just steps away from some of the Black Hills' most famed trails!
While choosing the right hike for you out of the abounding list of trails in the area may be difficult, we're here to help! Here's a list of some of our favorite hikes near Powder House Lodge in the Hill City/Keystone/Rapid City area!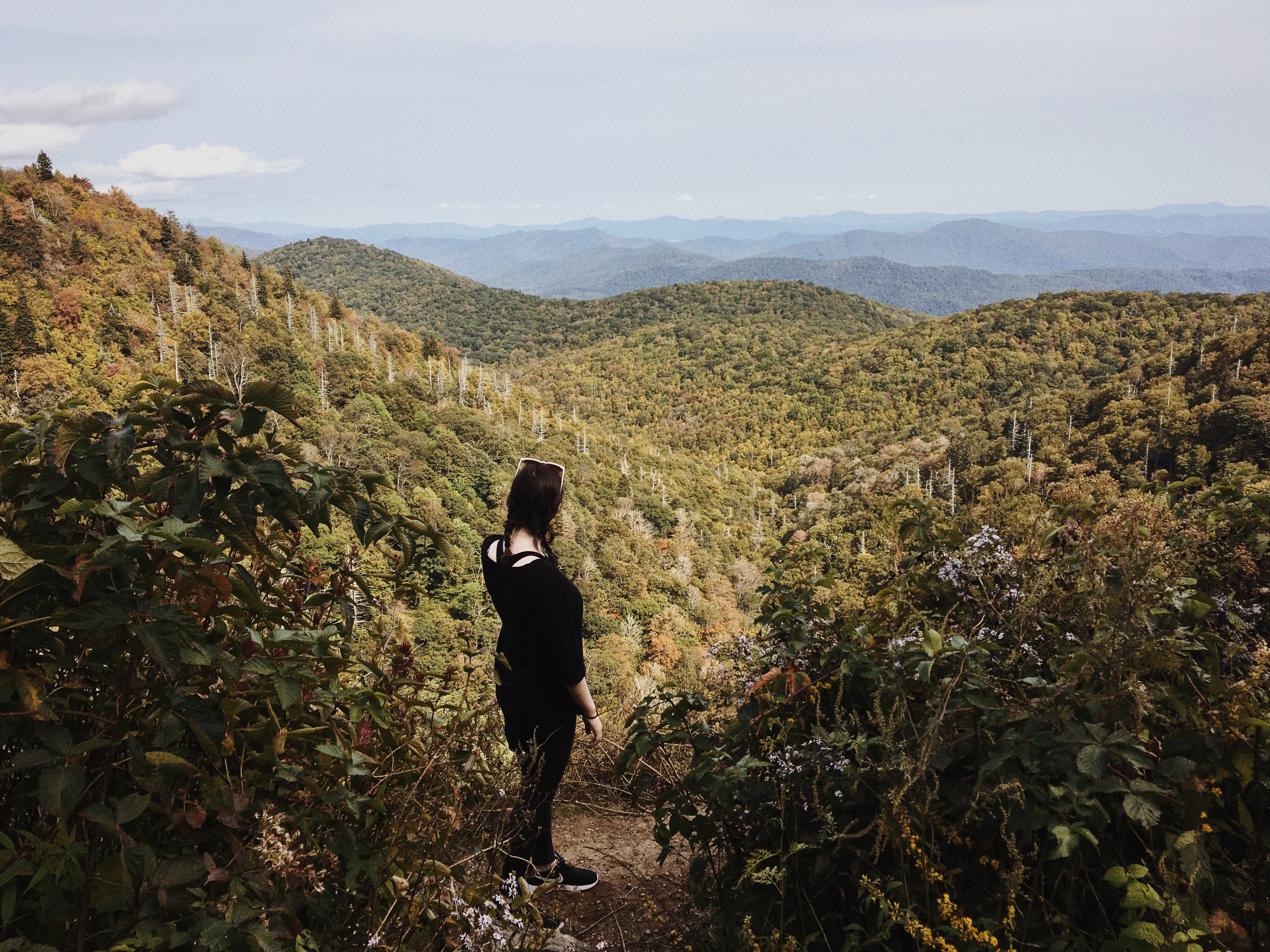 Our Picks Near Powder House Lodge:
Black Elk Peak: (Moderate to Difficult, 3-5 Hours, 6.4 Mile Loops)
Arguably the most iconic hike in the entire Black Hills Region, Black Elk Peak, formerly known as Harney Peak, has a reputation all of its own for being the highest peak East of the Rocky Mountains! If you're coming to the Black Hills to hike, Black Elk Peak is a must. Perfect for hiking May through October, Black Elk Peak is moderate to challenging in difficulty. This 6.4 mile trail takes you throughout the Ponderosa Pine on dirt and sand terrain up 2,200 feet of incline to the very top of Black Elk Peak where you'll find arguably the most incredible views of the Black Hills and surrounding region, as well as the historic Harney Peak Fire tower. To reach the trailhead for your trek to the top of Black Elk Peak, simply park at the Northern Edge of Custer State Park's Sylvan Lake where you'll find Trail 9.
Sunday Gulch: (Difficult, 2-3 Hours, 3.2 Mile Loop)
If you're looking for the perfect full-body workout accompanied by incredible views, Sunday Gulch is the right hike for you. Situated on the backside of Sylvan Lake, this 3.2 mile hike is one of the most unique hikes you'll find in the hills as a result of its sudden change in incline/decline depending on which direction you hike (776 foot elevation change to be exact). Once discovered by Gold Miners in the 1800s, Sunday Gulch offers picturesque views of stunning granite formations, Ponderosa Pines, and all sorts of wildlife that call the Black Hills home. If you're traveling with family, consider leaving the little ones behind before you attempt this trail as it can be dangerous. To reach the Sunday Gulch trailhead, find a great parking spot at Sylvan Lake and make your way to the Northwestern edge of the lake where you'll find a rock tunnel which reveals the trail and the beautiful canyon your adventure will take you through.
Little Devil's Tower (Moderate, 3 Hours, 2.97 Miles)
If you're as obsessed with picture perfect views as we are, you might consider adding Little Devils Tower to your hiking list on your next Black Hills Vacation. Starting at a trailhead which can be reached via the Needles Highway, Little Devils Tower presents moderate hiking conditions with a rich payoff at the top! Picture this: spectacular views of Black Elk Peak, the Needles, and Custer State Park as far as you can see. While this hike isn't incredibly kid-friendly, it is definitely doable for families with hiking experience under their belt. Consider this an easier alternative to the hike up to Black Elk Peak!
Sylvan Lake Shore (Easy, 30 min – 1 hour, 1.0 Mile Loop)
If you're on the hunt for an easy and enjoyable hike to take your family on, a trip to Sylvan Lake needs to be at the top of your list. One of the most iconic sites in the Black Hills, Sylvan Lake is well-known for it's sprawling granite formations jutting out of the lake. But what most people might not know is that you can hike around the entire lake! A one-mile loop, this easy trail presents minimal elevation change and is clearly marked. You can start the trail at theoretically any place around Sylvan Lake, so find the best place to park and get to hiking! (Note: Strollers will not be well-suited for portions of this trail)
Cathedral Spires (Easy to Moderate, 1-2 Hours, 2.3 Miles)
One of the more kid-friendly hikes you'll find in Custer State Park, the Cathedral Spires trail will make your jaw drop in excitement as you get up close and personal with the Cathedral Spires along the Peter Norbeck Scenic Byway. While this hike definitely presents its own challenges on rocky terrain, you're sure to leave the Black Hills with lasting memories of your experience when you take a couple hours of your time to go on a hiking adventure. To get here, simply travel 2.5 miles east of Sylvan Lake on Hwy 87 East.
Saint Elmo Peak (Difficult, 2 Hours, 3.6 Miles)
When people think of the Black Hills' most popular peaks, Saint Elmo Peak is one that may not come to mind, but can easily make its way to the top of your list once you've hiked it. Known for its steep, challenging elevation gain (1190 ft to be exact), the Saint Elmo Peak Trail is perfect for seasoned hikers with a desire to visit the lesser-known trails of the Black Hills. Hoping to bring your favorite four-legged furry friend on your adventure? Saint Elmo Peak Trail is perfectly suited for pets!
Our Picks Near Rapid City:
Buzzard's Roost (Easy to Difficult, Distance Varies)
One of several trail systems you'll find scattered throughout the Black Hills, Buzzard's Roost, just west of Rapid City, is a goldmine of hiking fun. Whether you're looking to go on a leisurely stroll or want to get your blood pumping, you'll find the right trail to take you to the top of Buzzard's Roost. With multiple trails of varying difficulty leading to Buzzard's Roost, you can hike this trail system multiple times and enjoy a different hiking experience every time by choosing different paths to take! But don't worry, each trail is clearly marked with its assigned difficulty. Once you reach the top you'll never want to leave as you take in premier panoramic views of the Black Hills.
Hanson-Larsen (Easy to Difficult, 1-2 Hours, Varied Distance)
Commonly known by locals as M-Hill, Hanson Larsen Trail System is a hiking and mountain biking paradise! Situated alongside Omaha Street in Rapid City, Hanson-Larson Trail System has easy to difficult trails throughout, making it the perfect place to hike. Gaining 2400 feet, from the bottom to the top, you'll adore fantastic views of downtown Rapid City, West Rapid, and the beautiful hills in the distance at the very top!
No matter which hike(s) you choose to go on, please be well prepared for your journey as weather in the Black Hills is notorious for changing in an instant. Make sure to pack adequate water, sunscreen, appropriate footwear, and snacks to enjoy along the way. More importantly, remember to pack in what you pack out – littering is a major no-no.
After a long day of hiking in the beautiful Black Hills, you'll love coming back to your comfortable room or cabin at Powder House Lodge. And if you're feeling famished, a quick stop to the Powder House Restaurant will get you back up and exploring in no time!
---
Last Modified: