– By #Powder House Lodge
The Black Hills is synonymous with gold. In fact, one of the reasons the area boomed was because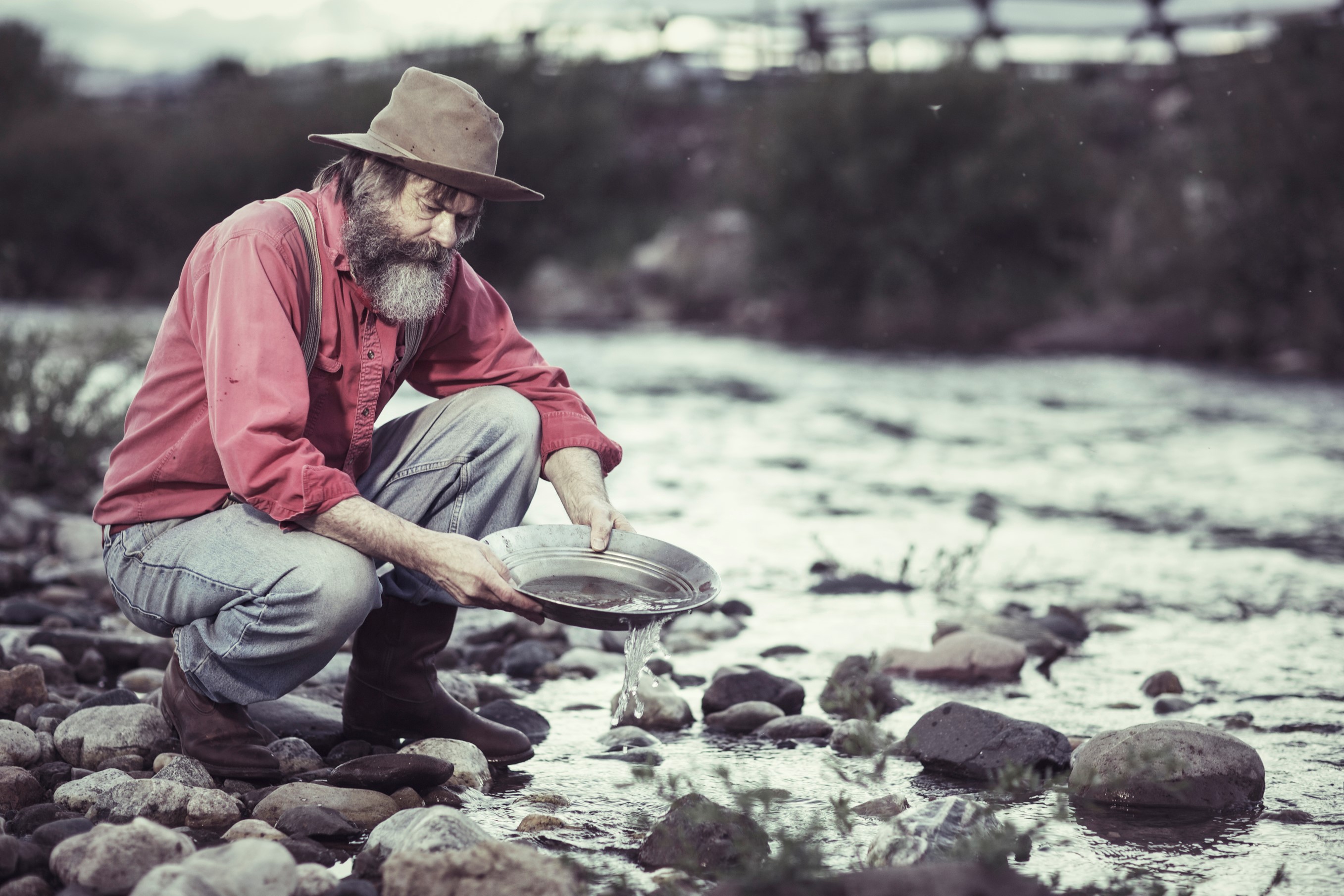 of the Black Hills Gold Rush. Gold mines and gold panning are part of the rich history that the area has to offer. Along with Wild West legends like "Wild Bill" Hickok, Potato Creek Johnny, and Calamity Jane, it's no mystery why the myth of the Old West and the Black Hills Gold Rush is still a prominent piece of today's culture. Visitors from around the world are always eager to visit Black Hills attractions that are fun and delve deep into the area's rich history. We've put together a list of some of the fun gold panning and gold mining attractions around the Black Hills.
Save
Save
Located in Keystone, SD, Big Thunder Gold mine is a complete gold mining experience. With daily tours of an actual gold mine, Big Thunder also offers on-site gold panning. There, you and your family will learn how to pan for gold in a family-friendly environment. In addition to on-site gold panning, you and your family also have the option to sign up for half-day and fully day claim panning tours. One of the professional guides at Big Thunder Gold Mine will take you and your group out to their gold claim. From there, you'll spend either a half day or full day learning the tricks of the trade. The best part? They guarantee that everyone who goes on the claim tour will find gold, and you get to keep it! How's that for awesome?
The Homestake Mine in Lead, SD was the largest and deepest gold mine in North America. Over its lifetime, the mine produced more than 40 million troy ounces of gold. That's approximately 1.25 million kilograms of gold! With gold becoming harder and more expensive to extract, Homestake Mine closed in 2002. In 2007, Homestake Mine was selected by the National Science Foundation as the location for the Deep Underground Science and Engineering Laboratory or DUSEL for short. Now, it's known as the Sanford Lab Research Facility and the depth of the mine allows scientists to study everything from neutrinos to dark matter without the constant particle bombardment we experience at the surface. While you might not get to experience any gold panning, the Sanford Labe Homestake Visitor Center is a great, educational, and fun during your Black Hills vacation.
No other town conjures up images of the Old West like Deadwood, SD. Indeed, this was the frontier town that was home to many legends, gunslingers, and miners trying to get in on a piece of the Black Hills Gold Rush action. The Broken Boot Gold Mine offers mine tours every 30 minutes, and you'll learn all about its unique and rich history, all the way through World War I. Not only does every visitor receive a souvenir stock certificate, you'll also be able to learn all about gold panning, and give panning for actual gold in the Black Hills a chance.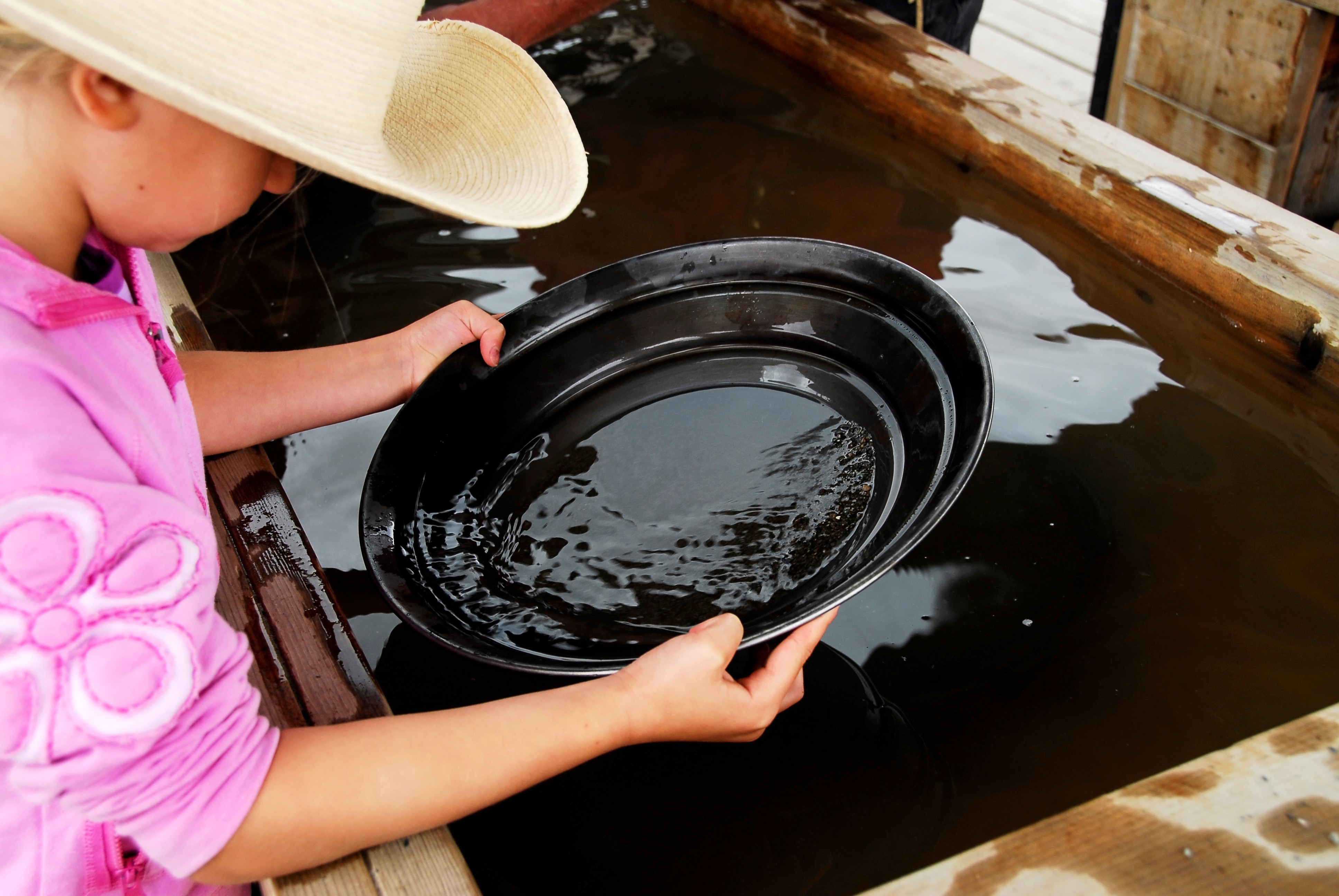 Hill City, SD isn't just home to the 1880 Train. Wade's Gold Mill is one of the only working one-stamp gold mills in the country. In fact, Wade's Gold Mill has been featured on 3-2-1 Contact and CBS Radio with Charles Kuralt. The tour is very interactive and you'll see a demonstration of how miners blasted out tunnels, and more. Their collection of mining equipment is expansive, and much of the equipment has been restored. Wade's Gold Mill also offers gold panning for all ages. Not only will you learn how to pan for gold, you'll learn the science behind gold panning and learn to identify other rocks and minerals!
The history of the Black Hills will always be tied to gold. Gold panning in the Black Hills is a fun adventure for the whole family and there are plenty of Black Hills attractions that bring the gold panning experience to life. Keep checking back to our blog, where we'll update you with some of the best and most notable Black Hills attractions for you and your family to make some great memories. Call us today at 1-800-321-0692 or
check availability on our website
to book your stay. Our restaurant is open daily, and we serve breakfast (7:00 am – 11:00 am), lunch (11:00 am – 4:00 pm), and dinner (4:00 pm – 9:00 pm). We feature prime rib nightly (while it lasts); an extensive selection of pastas, seafood and wild game; as well as a gluten sensitive menu. See you soon!
---
Last Modified: