– By #Powder House Lodge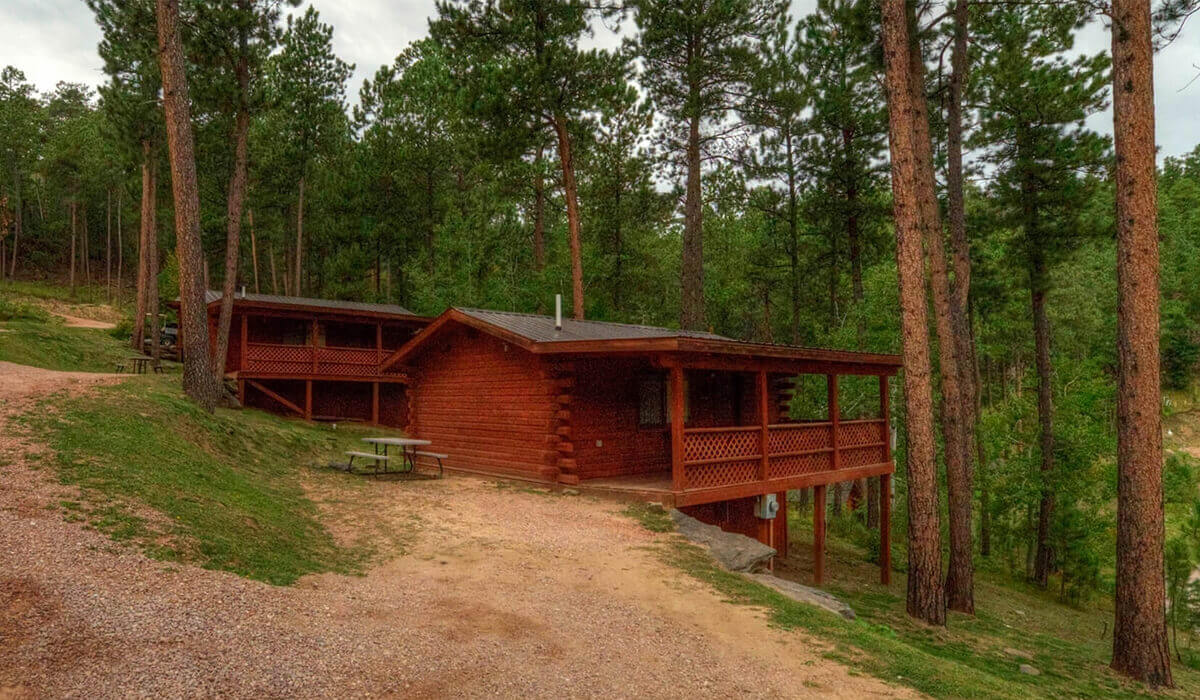 As winter continues to run its course, we can already see spring blooming on the horizon! While the next couple months will see more time spent indoors than we'd like, we're already beginning to plan our vacations, staycations, and more for this spring and summer. As you're planning your next big adventure to the panoramic Black Hills, we're here to share our guide to the best Black Hills cabin rentals to stay in at Powder House Lodge during your travels.
While we can assure the utmost hospitality and cleanliness in any Black Hills vacation rental you stay in with us, we understand that everybody is looking for a little something special to fit their unique travel needs. Use our guide below to find the right Black Hills cabin rental for you and book your lodging accommodations at Powder House Lodge before our reservations fill up for the summer.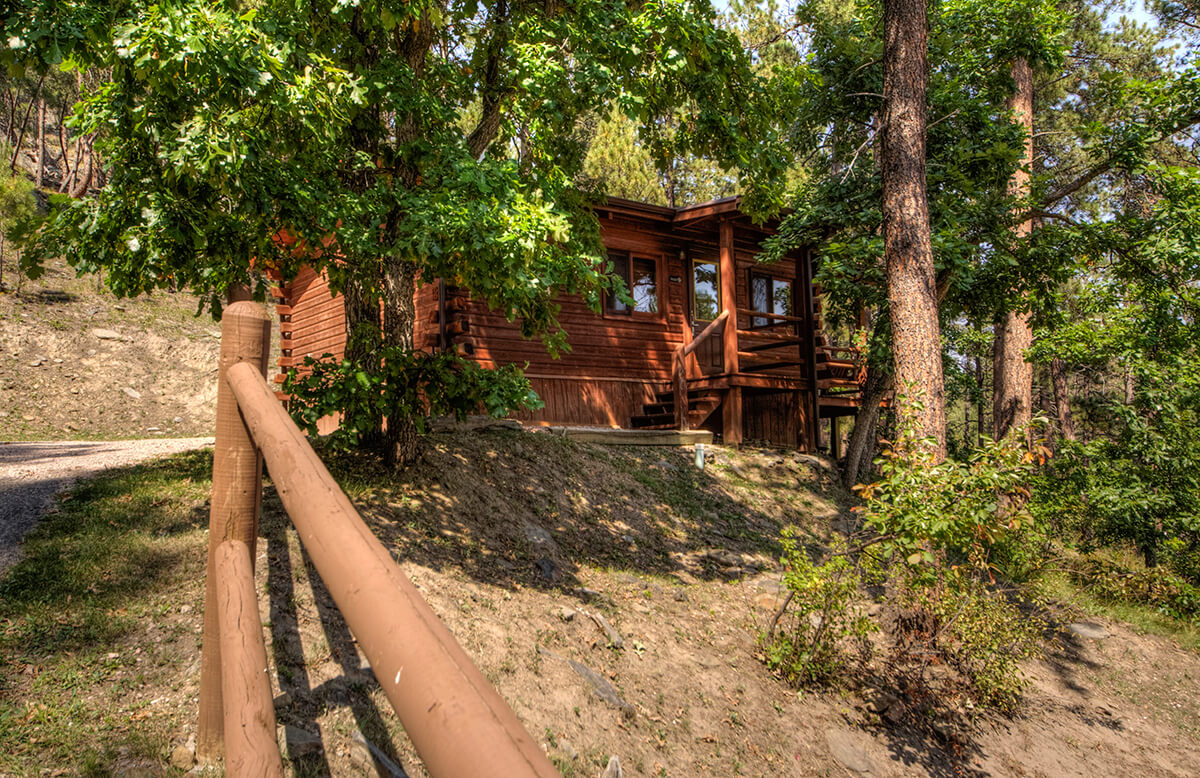 For the Honeymooners
Whether you're newly married, looking to spend some quality time with your loved one, or simply want all the amenities the Powder House Lodge's Honeymoon Cabin offers, our Honeymoon Cabin is located on one of the highest and most private locations and offers a stunning spot to enjoy the scenic Black Hills. Comfortably sleeping up to four people, the Honeymoon Cabin is perfect for any couple looking for a rustic romantic getaway. With its large, covered deck, porch swing and private hot tub, this cabin will be waiting for you to come back and relax while peering at the star-filled skies of the Black Hills after an exciting day of adventure. Nowhere else will you find a Black Hills vacation rental so close to all of the area's best attractions, dining, and sights, yet completely unattached from the hecticness of daily life. Whether you're staying for two days or twelve, the Honeymoon Cabin will have you feeling the love.
Stay in the Honeymoon Cabin this summer!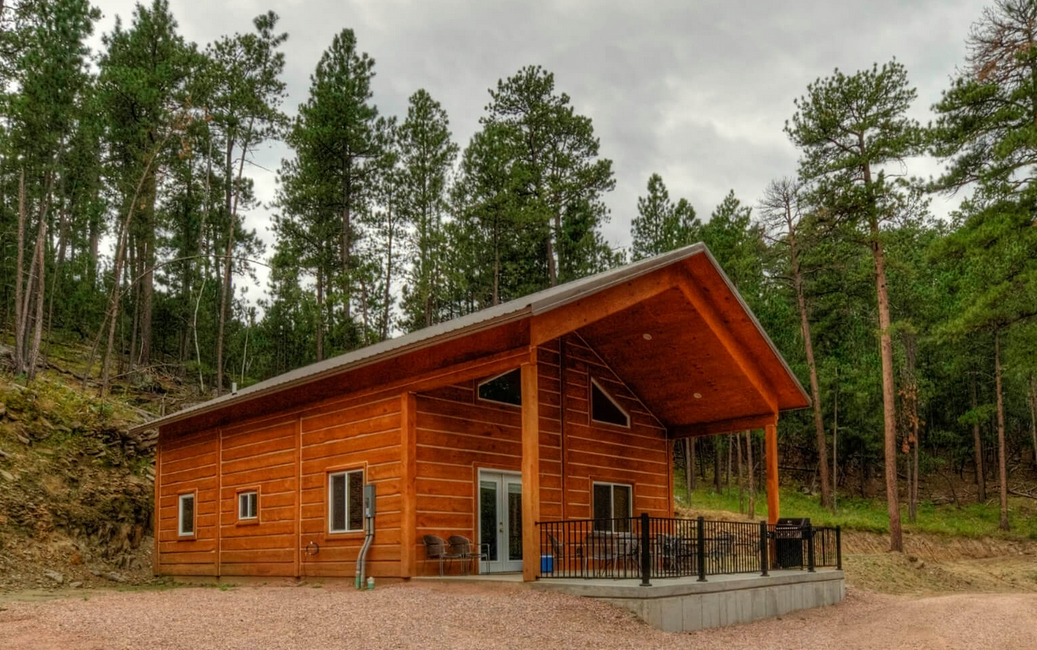 For Those Traveling With the Entire Family
Bringing the entire family along on your next vacation in the Black Hills? Not sure where you'll find the right Black Hills vacation rental for you and your extended family? The Homestead Cabin at Powder Lodge is for you! Comfortably sleeping up to 13 people, the Homestead Cabin is teeming with fun and adventure, built to be your home away from home. Boasting 1,600 square feet of living space, this cabin is ideal for those enjoying small family reunions, girl's trips, and more. With four bedrooms and two bathrooms alongside a full kitchen, you'll have ample space to spread out, while being close to the ones you love the most. No matter your travel itinerary for your next family vacation, you're certain to appreciate the many comforts of home that await you in the Homestead Cabin.
Stay in the Homestead Cabin this summer!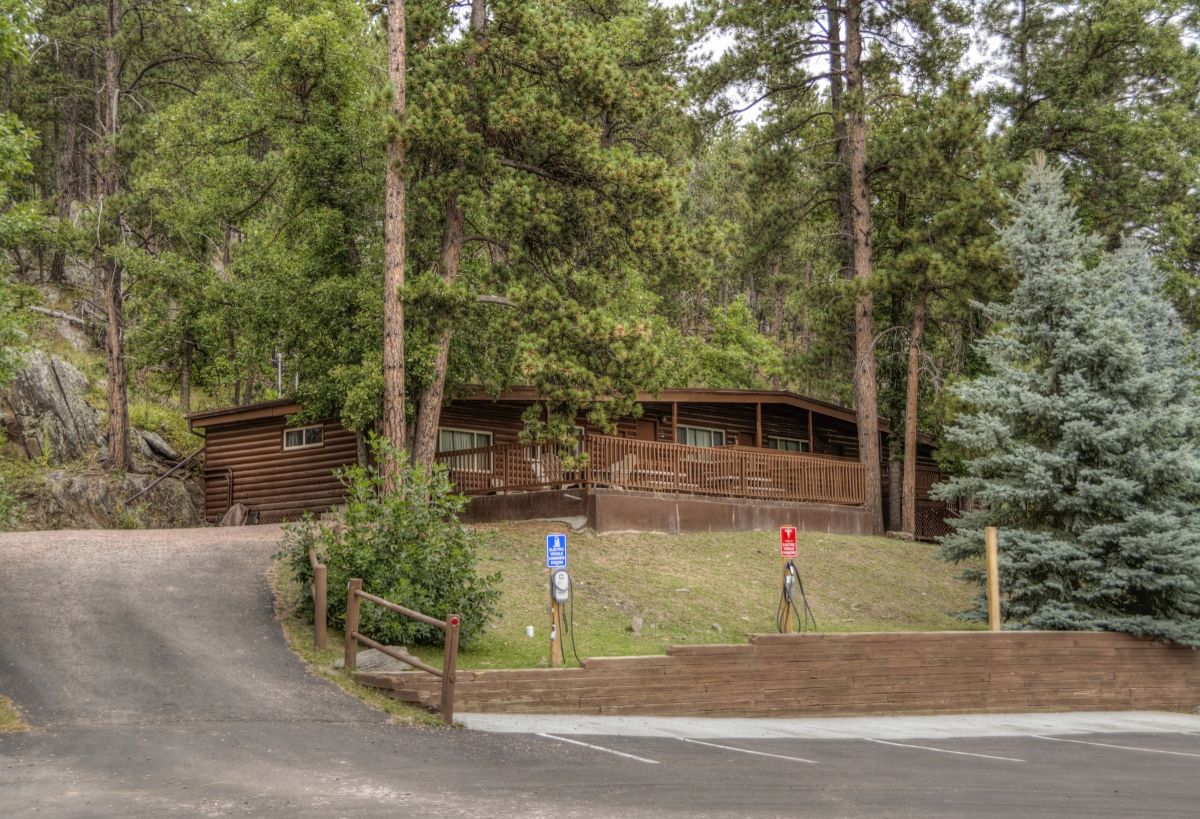 For the All-American Family
While there may not be a white picket fence out front, Our All-American Cabins are the perfect choice for a family of four. Located towards the top of our property these stand-alone cabins feature 2 queen beds, a small kitchenette area, with a table and chairs, as well as a covered porch with a porch swing, in addition to all our standard amenities. Did we mention they are just a short walk from our Heated Outdoor Pool, and a perfect base camp for all your outdoor games and adventures.
Stay in the Prospector Room this summer!
-
Powder House Lodge offers the best Black Hills cabin accommodations, situated in the heart of the Black Hills, just outside of Keystone, South Dakota. Known for our immense commitment to hospitality, cleanliness, and creating an environment conducive of making life-lasting memories, Powder House Lodge welcomes you to the Black Hills this summer!
Click here to browse our wide assortment of Black Hills cabin rentals!
---
Last Modified: