– By #Powder House Lodge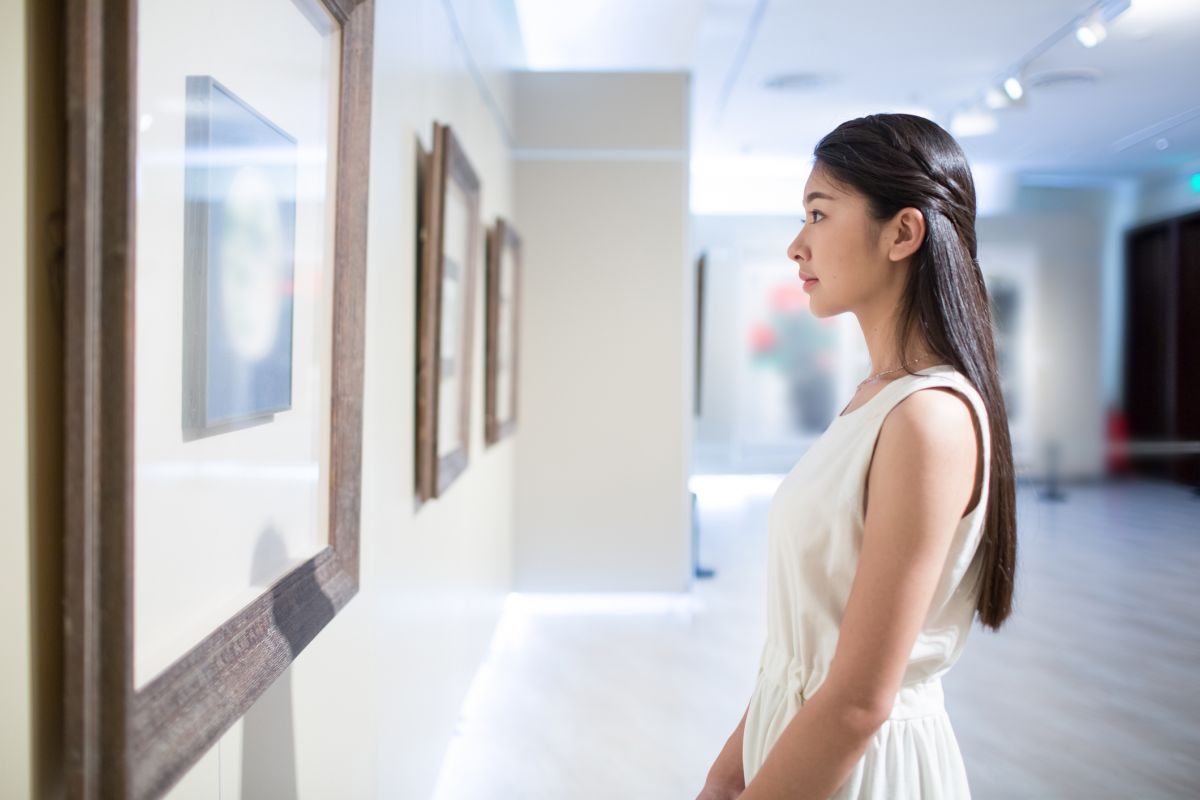 Experiencing the local art scene of an area is one of the best ways to get a feel for the culture and history of the region, and checking out the eclectic mix of artwork that captures the essence of the Black Hills is a must while visiting the region. Taking a day to tour the area's art galleries will not only be an enriching learning experience for the entire family, but also an inexpensive way to spend the day since many attractions are free and within a short drive from the Powder House Lodge. From exquisite paintings to one of a kind sculptures, the variety of South Dakota art museums is as diverse as the people, and below are some of the art galleries in the area that are loved by visitors and locals alike.
Apex Gallery – Located at South Dakota School of Mines and Technology in Rapid City, the Apex Gallery combines art and science for a fun, educational experience for people of all ages. Exhibits are rotated every four to six weeks and features work by nationally and internationally known artists and scientists.
Art Alley – Take a break while you're shopping in downtown Rapid City and take a stroll down Art Alley, located between 6th and 7th Streets. The graffiti-covered walls and surrounding city bustle give the area a vibrant, urban feel that transports you from Rapid City to New York City. Any aspiring artist can request a permit to create their masterpiece on approved buildings in the alley, giving visitors a unique insight to local interests and culture, as well as an opportunity to leave their own mark during their vacation.
Dahl Arts Center – Since all of the exhibits at The Dahl Arts Center in Rapid City are displayed for a limited time, it is a great place for every art aficionado to tour year after year for a unique experience with each visit. It is free to tour the five visual art galleries in the Dahl, although donations are greatly appreciated and used to fund future exhibits. Classes for all ages are held at the center, where such skills as wheel throwing and figure drawing are taught. Events are also hosted regularly, including monthly paint parties, which are a perfect opportunity to gather a group of friends for a night of creative fun, music, and drinks. Make sure to swing by the gift shop before you leave and browse their selection of beautiful handmade items that have been made by local and regional artists.
Jon Crane Gallery – The Jon Crane Gallery, located on Main Street in Hill City, showcases serene landscapes beautifully and intricately painted in watercolor. Jon Crane, who lives and works in the Black Hills, paints 15-20 new watercolor paintings each year, drawing inspiration from the beauty of nature, both locally and globally. The gallery sells mini-prints of Crane's work, which make a great gift to take home for friends and family. Larger prints are also for sale, and can conveniently be custom framed in the art gallery, making a beautiful addition to any home.
The Journey Museum – An enjoyable learning experience for the whole family, The Journey Museum in Rapid City is not only the place to go to find out more about the natural history that shaped the Black Hills, but also an excellent opportunity to view amazing Native American art exhibits. The South Dakota art museum showcases contemporary and traditional Sioux art, including glass beadwork, porcupine quillwork, metalworking, ceremonial regalia, and much more. The museum also features temporary promotional exhibits featuring contemporary American Indian artists, so there is something new to appreciate with every visit.
Prairie Edge – The rustic ambiance of Prairie Edge, a prominent fixture in downtown Rapid City, provides the perfect atmosphere to experience and learn about traditional Native American art. For the music lover, there are many types of Native music to enjoy, including ceremonial, contemporary, and Native American flute music. The fine art gallery features exhibits by many different artists using a variety of mediums, one being a stunning display of cast paper sculptures. Stunning Native American jewelry, star quilts, purses and bags, and much more are available to purchase, making Prairie Edge a prime spot to get your souvenirs.
The Sculpture Project –The artist of The Sculpture Project: The Passage of Wind and Water, Masayuki Nagase, was inspired by the beauty of the Black Hills in creating his pieces that use the themes of wind and water to represent the change and transformation that has taken place in this area over time. The public has been able to observe Nagase as he uses traditional hand tools to carve the granite on location at Main Street Square in Rapid City during the summer months since 2013. This is Nagase's last summer working on the sculptures, with a ceremony celebrating the completion of the project on Saturday, September 23, 2017 from 4-6pm in Main Street Square.
Suzie Cappa Art Center – Rapid City's Suzie Cappa Art Center is a non-profit art studio where artists of all abilities can create and sell their works. The center, located on St. Joseph Street in Rapid City, was established in 2001 and is a division of Black Hills Works. There are currently 130 contracted artists who display and sell their art in the studio, which has been visited by people from all over the world. An art night is held every month, with the public welcome to attend, and highlights the artists' incredible work. The Suzie Cappa Art Center, along with Black Hills Community Theater, has also created Flutter Productions, which produces theater and dance shows for performers of all abilities to take part in, and for the public to enjoy.
Termesphere – A must-see in Spearfish, the Termesphere South Dakota art gallery features exquisitely painted spheres by internationally acclaimed artist Dick Termes that will make your jaw drop. Termes paints the spheres in six point perspective, giving the viewer a 360 degree look into an extraordinary, three-dimensional world. Termes' amazing techniques are even available to learn by picking up one of his instructional drawing videos in the gallery's gift shop, as well as reproduction spheres to take home and display in your home.
Warriors Work and Ben West Gallery – Located in Hill City, the Warriors Work and Ben West Gallery features contemporary artists who create incredible paintings, as well as bronze, stone, glass and wood sculptures. The artwork displayed is available to purchase, as well as the high-quality men's and women's apparel that the gallery carries, which includes leather jackets and handcrafted jewelry.
While you're in the Black Hills taking in the natural beauty the area has to offer, make sure to set aside a day to tour the local South Dakota art museums and art galleries as well. Whether you prefer a peaceful day of viewing watercolor paintings or an exciting afternoon checking out the edgy displays in Art Alley, there is a little something for every art lover to appreciate here in the scenic Black Hills, all within a short drive from the Powder House Lodge.
---
Last Modified: