– By #Powder House Lodge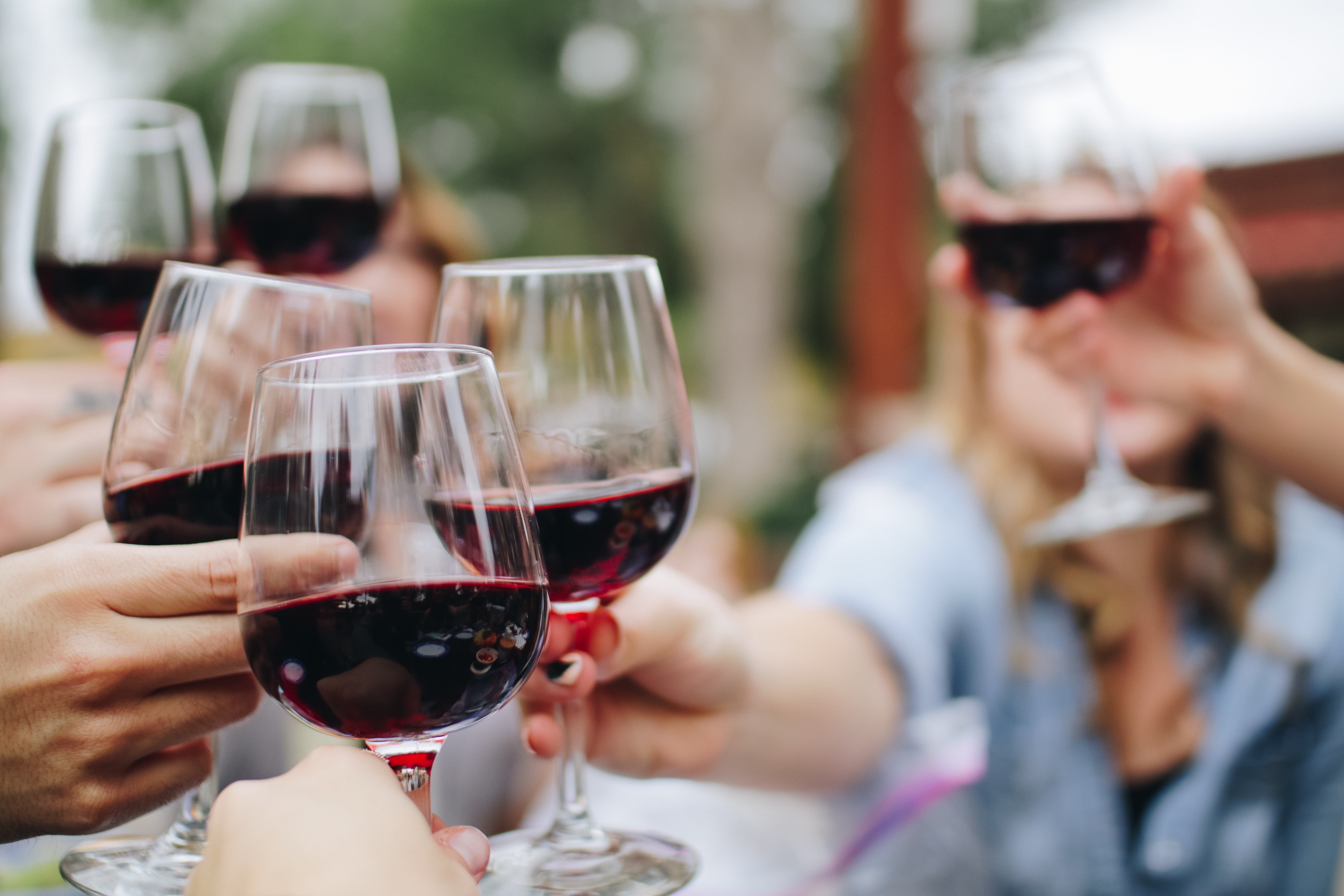 You'll say 'pinot yeah!' on your next Black Hills vacation when you visit any one of the area's acclaimed wineries! Whether you're on a girl's trip, honeymoon, or family vacay, you'll find delectable wine pouring out of every town you visit – from Hill City to Deadwood to Sturgis, and every town in between. No matter your interest in fine wine, you're certain to find the perfect locally handcrafted wine to satiate your taste buds and create unforgettable vino-fueled memories. Who needs Napa Valley when you could go to the Black Hills and stay in the heart of wine country at Powder House Lodge?!
To help you find the right winery to fit your taste, we've put together a quick guide to the area's wineries for you to use on your next trip to the Black Hills.
Hill City
15 minutes from Powder House Lodge
Prairie Berry Winery: Unarguably the Black Hills' most famous winery, Prairie Berry Winery is the crème de la crème when it comes to locally-made wine. Founded by multi-generational winemakers, Prairie Berry is nationally renowned for its signature wines and is especially well-known for their award-winning Red Ass Rhubarb, a semi-sweet rhubarb and raspberry wine. Offering visitors complimentary wine tastings, Prairie Berry pulls out all of the stops with its sublime location, stunning tasting room and abounding lineup of wines ranging from the driest to the sweetest wines you'll find in the area. While you're here, make sure to try out popular wines like Calamity Jane, Lawrence Elk, Gold Digger, and even Pumpkin Bog if you visit in the fall!
Naked Winery: Your jaw will drop in excitement when you stop by either of Naked Winery's locations in Hill City or Deadwood. Known for their divine assortment of wines and clever branding, Naked Winery knows their way around the wine industry using the best grapes found throughout the United States. With popular wines like 50 Shades of Red, Burlesque Blackberry, and Cherry Fantasy, Naked Winery is sure to leave a lasting impression on anyone who has the privilege of stopping by. With plentiful breathtaking views of the Black Hills, great wine, and great food, Naked Winery needs to be on your list next time you're in the hills!
Firehouse SmokeJumper Station: The not-so-distant cousin to Firehouse Brewing Company and Firehouse Wine Cellars, Firehouse SmokerJumper Station, combines the best of its family brands to offer visitors an unforgettable wine and beer tasting experience from the comfort of scenic Hill City. With all of the most popular wines from Firehouse Wine Cellars readily available, you can enjoy some of the Black Hills' best wine just minutes away from your cabin at the Powder House Lodge! While you're here, don't forget to try out SmokeJumper Station's fantastic artisan bistro menu which pairs wonderfully with Firehouse Wine Cellar's assortment of Red and White wines.
Rapid City
25 minutes from Powder House Lodge
Firehouse Wine Cellars: While the town of Rapid City is predominantly known for its eclectic assortment of breweries, tourists and locals alike love taking a trip downtown to the iconic Firehouse Wine Cellars. The younger sister to the staple Firehouse Brewing Company, Firehouse Wine Cellars has masterfully developed a large cult following with their scrumptious assortment of wines. For those looking to take in a drier wine experience, we recommend the floral heaven that is Prairie Flower. If you're looking for a sweet wine, make sure to try out the delicious Maltese Cross, which offers pleasant fruit notes!
Sturgis
55 minutes from Powder House Lodge
Belle Joli Winery – Sturgis: How many wineries have you been to that use state-of-the-art champagne methods to develop unique sparkling wines using locally grown ingredients? More than likely the answer is none! Luckily for you, a trip to the Belle Joli Winery Sparkling House just outside of Sturgis will provide you with just the experience you're looking for. Located on the edge of the Black Hills National Forest in Vanocker Canyon, Belle Joli's award-winning wines are some of the finest you'll find in the entire region, ranging from drier wines like the American Chenin Blanc to delicious sweet wines like the Pear and Peach Dessert wines. If you're traveling to the Lead-Deadwood area, you can also visit the Belle Joli Winery Tasting Room located on historic Main Street in Deadwood!
-
For those looking to take in a tour of the Black Hills' best wines without straying to far from Powder House Lodge, stop by the Powder House Lodge Restaurant to try some of our favorite wines from Prairie Berry Winery and Firehouse Wine Cellars. You can check out our wine list here!
Intrigued by the wineries mentioned in this article? Use our Itinerary Builder to map out your tour of the Black Hills' best wineries!
---
Last Modified: