– By #Powder House Lodge
With so many exciting things to see and do around the area, keeping busy is never a problem when it comes to a Black Hills vacation. While some "monumental" Black Hills attractions are not to miss, you may want to plan an afternoon to tour a new style of attraction that is becoming increasingly popular across the Black Hills region – local wineries. Embarking on a Black Hills wine tour is a great way to enjoy the Black Hills at a leisurely pace while enjoying some local wines that showcase the unique ingredients and flavors indigenous to this region.
The fruited plains of South Dakota provide a host of native ingredients that are used to make wine including wild plums, apples, chokecherries, and raspberries. In addition to these native fruits, South Dakota's interior continental climate is also well suited for growing several varieties of grapes that are used in making local wines as well. The Black Hills are home to a handful of wineries and tasting rooms all located within an hour's drive of the Powder House Lodge. To start your Black Hills wine tour off right you will want to travel just few minutes down the road from the Powder House Lodge to our neighboring community of Hill City.
Hill City is home to four Black Hills wineries and tasting rooms; Prairie Berry Winery, Naked Winery, Stone Faces Winery, and Twisted Pine Winery.
Prairie Berry Winery has been producing award winning wines in South Dakota for five generations. Prairie Berry offers over fifteen varieties of wine that are all handcrafted on premise and the winery and tasting room are open daily year round. The Powder House Restaurant proudly offers select Prairie Berry wines on our Wine Menu.
Naked Winery is an Oregon based winery with tasting rooms in Hill City and Custer. Known for their risqué wine titles and playful décor, this Black Hills winery serves up a truly unique wine tasting experience. Open year round.
Stone Faces Winery is the Black Hills counterpart to South Dakota's first and oldest winery, Valiant Vineyards, located in eastern South Dakota. Stone Faces Winery offers free wine tastings from a wide selection of wines ranging from sweet to dry.
Twisted Pine Winery offers tastings from a diverse selection of wines from the southwest region of the US as well as a unique gourmet gift shop that features specialty cheeses, oil & vinegar, and more. Seasonal hours.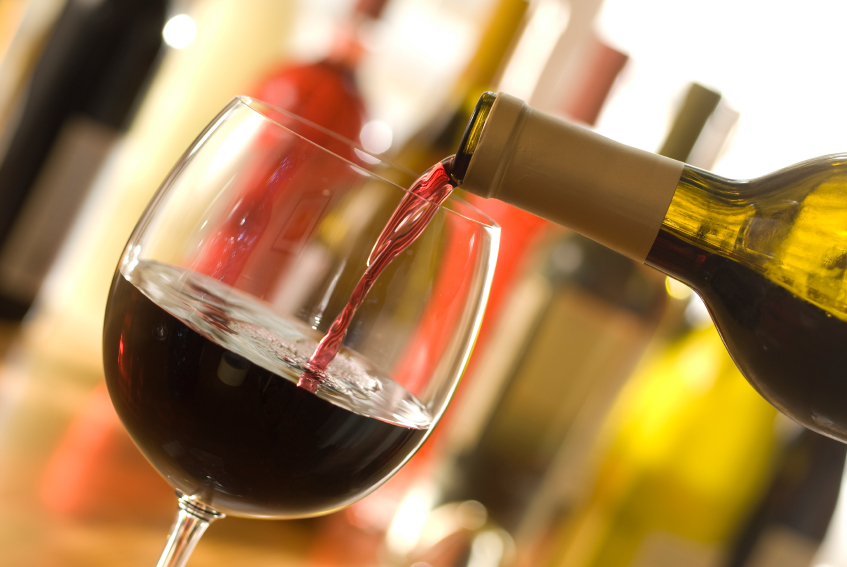 Once you have completed your wine tasting tour in Hill City, continue down the South Dakota wine trail (aka, Highway 385) to the historic town of Deadwood. Deadwood is home to tasting rooms for both the Shadé Winery and Belle Joli' Winery.
Shadé Winery was started in eastern South Dakota in 1999 when Jim & Nancy Shade planted their first vines of Valiant and Frontenac grapes. Now with more than 1,000 vines producing five varieties of grapes, Shadé Winery produces "extraordinary tastes from an unexpected place". The Shadé Winery Tasting Room offers complimentary wine tastings and is open year round with seasonal hours.
Belle Joli' Winery is owned and operated by Jackson Vineyards, a family-owned vineyard on the edge of the northern Black Hills. The Belle Joli' Tasting Room in Deadwood provides the opportunity to sample a wide selection of wines that are crafted using ingredients that are grown, harvested, and bottled in South Dakota.
While not officially located on the South Dakota wine trail, Firehouse Wine Cellars is a must-visit side trip located in beautiful downtown Rapid City. Firehouse Wine Cellars is the Black Hills newest winery and tasting room and features a wonderful selection excellent wines that are crafted onsite. In addition to tastings, Firehouse Wine Cellars also offers winery tours and a gift boutique. We are pleased to announce that we will be offering a selection of wines from Firehouse Wine Cellars on our wine menu this season!
A wine tour is a unique way to experience the beauty of the Black Hills while taking in some of the local and regional flavors. If time simply won't allow for vino voyage through the Black Hills, many of the products from these wineries can be found in local shops throughout the Black Hills. The Powder House Restaurant is also pleased to offer a selection of these local wines that pair wonderfully with some of the signature selections on our menu. If we can help you with suggestions or tips for planning your next Black Hills vacation, please do not hesitate to give us a call at 1-800-321-0692 or send us an email!
---
Last Modified: