– By #Powder House Lodge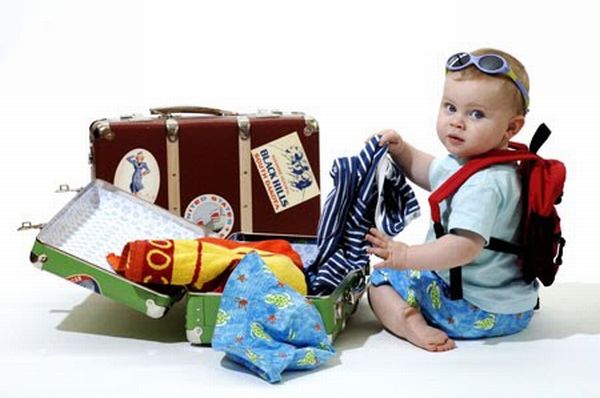 Some of the best stories we hear from our guests is how they remember their Black Hills vacation from when they were kids. They return – many years later – with children of their own and marvel at how much has changed, while how much of the area has stayed the same. Traveling with kids is all about providing experiences, of building the sense of family, and creating memories that will last a lifetime. However, as any parent knows, traveling with kids isn't always the hassle-free experience one could expect. We've listed some tips to help make traveling with kids on your Black Hills vacation easier and more enjoyable for the whole family.


Know yourself, know your kids. You may not mind spending hours in the car but the kids may not feel the same. Experiment with shorter trips. Games and activities in the car can help keep children distracted and entertained while your car makes its trek to your destination. There are many toddler-friendly apps and apps geared toward young ones. There's no need to cram a toy box into your luggage when traveling with kids anymore. Tablets are mobile, compact, and don't get easily lost in the seats like crayons tend to.
Take your time. The greatest thing you can take when traveling with kids – whether at the airport, on the road, sightseeing at Mount Rushmore, or just getting from A to B – is extra time. Toddlers and little ones love to explore and don't care about a rigid schedule of sightseeing. There's no shortage of places to explore and things to see on your Black Hills vacation, so…plan for some extra time. You're more likely to all retain your cool if you factor the faffing, gawping, stalling, toilet stops and possible meltdowns into your timeframe.
Book ahead.
Wherever you're staying, it pays to book ahead.
The Powder House Lodge offers online booking
to ensure that you have a place to rest when you arrive for your Black Hills vacation. Retaining the spontaneity of traveling before you had children doesn't work as well when you're traveling with kids and arrive at your destination to find you can't get a room and have to hit the road again with tired, hungry children melting down in the backseat.
Give them a camera.
Giving children their own (child-friendly) camera encourages them to observe their surroundings and focus on what interests them. You might be surprised at the results from their perspective. Not only does this give children a way to cultivate their interests, it gives parents a look into their world and creates some great bonding time.
Be prepared for the climate. There's a saying in South Dakota: If you don't like the weather, wait five minutes. Our guests are often surprised at how true this old adage turns out to be. When traveling with kids, it's important that they are dressed comfortably for the weather and terrain. Not only will they be happier in a new environment, they'll feel more comfortable exploring attractions with the family.
Keep the sun and bugs at bay. Summer season in the Black Hills means you'll eventually deal with some bugs. Whether it's at night and mosquitoes or gnats during the day, sunscreen and bug repellent are outdoor necessities during a Black Hills vacation.
Don't forget the medicine. It's easy to forget when you're not in your daily routine. From being jet-lagged, tired of traveling in the car, or eating less healthily, kids always seem to get ill right in the middle of a vacation. Dampen the impact of broken nights, frayed temperaments and fevers by packing an easy-to-swallow medicine for children. Other basic ingredients in your first aid kit should include antiseptic wipes, band-aides, sting treatment, and a thermometer.
Experience your Black Hills vacation from the Powder House Lodge. Not only are we centrally located to all of your favorite Black Hills attractions like Mount Rushmore, we even have activities for children including a playground and a swimming pool to make traveling with kids a little less stressful. Make
your reservation online
or give us a call at 1.800.321.0692. Safe travels!
---
Last Modified: