– By #Powder House Lodge
For those looking to get outside and enjoy all that this beautiful region has to offer during their Black Hills vacation, don't forget to pack along a rod & reel to wet a line in one of the many lakes and streams that are found throughout hills.
This area is home to dozens of ponds and lakes as well as miles of streams that offer fishing opportunities for many species of panfish, trout, and larger game fish such as bass and Northern pike.
During your stay at the Powder House Lodge you will find yourself only minutes away from a few exciting Black Hills fishing opportunities. Just a couple of miles up the road from Mount Rushmore, Horsethief Lake offers fishing opportunities for trout (rainbow & brook), perch, and crappie. Horsethief Lake provides plenty of access for shoreline fishing and the lake is also open to non-motorized boats if you happen to bring a canoe or kayak.
Southeast of Keystone and the Powder House Lodge you will find another popular Black Hills fishing hole, Lakota Lake. Getting to Lakota Lake is half the fun and involves an exciting drive along the pigtails and hairpin curves of Iron Mountain Road. Lakota Lake is a beautiful place to spend the day fishing or just enjoying the outdoors with your family. Lakota Lake provides the savvy angler an opportunity to catch feisty rainbow trout, a favorite among local Black Hills fisherman.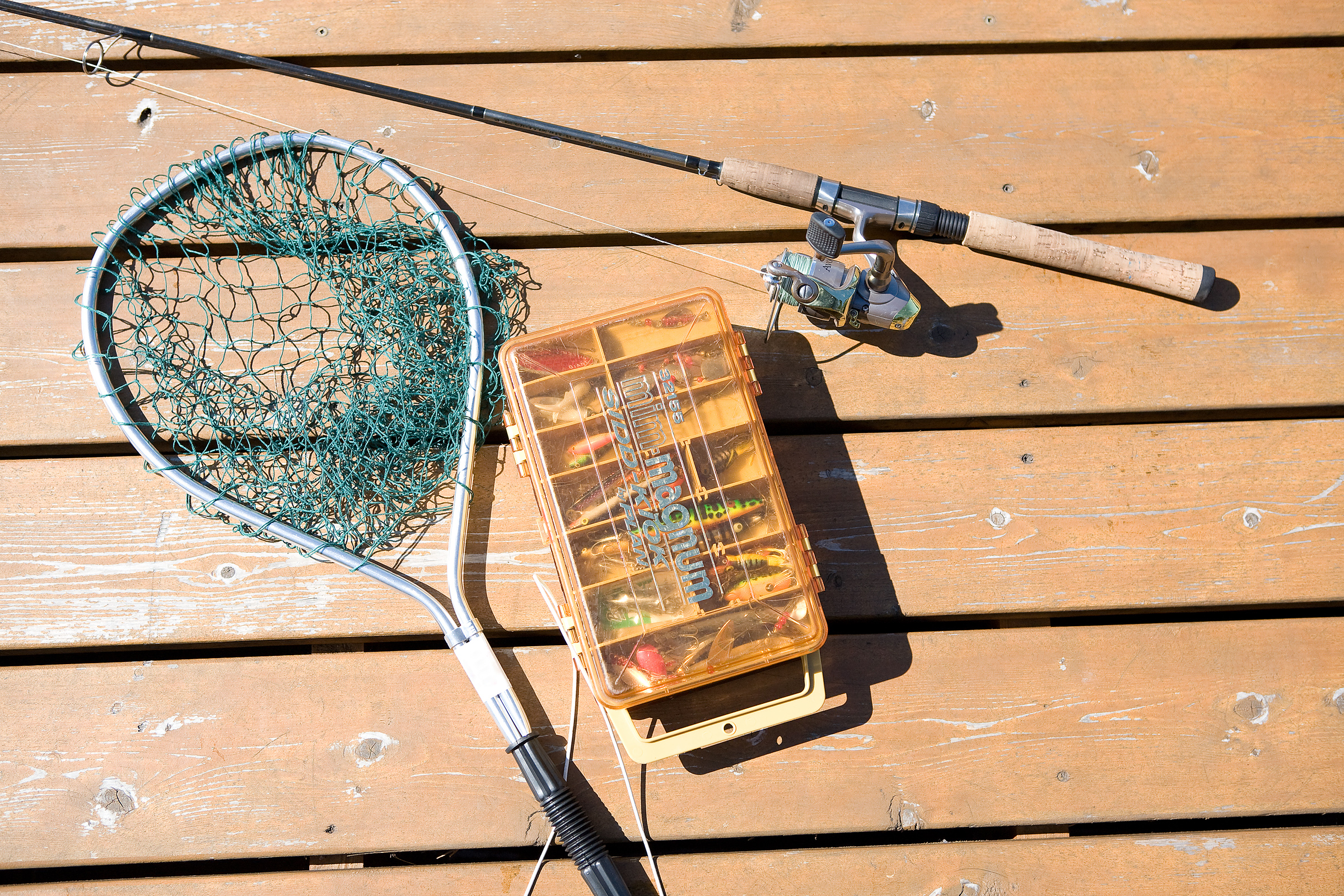 In addition to Horsethief Lake and Lakota, other fishing opportunities abound throughout the Black Hills and nearby Custer State Park. Sheridan Lake, Deerfield Reservoir, and Pactola Reservoir are among the larger lakes in the Black Hills and offer excellent fishing and recreational opportunities. If fly fishing is more your forte, Spring Creek, Rapid Creek, French Creek, and Castle Creek all present challenging yet often rewarding opportunities for the fly fishing aficionado.
A Black Hills fishing adventure is just one of many activities that you can enjoy on your own or with the family during your Black Hills vacation. Before you head out to catch the big one, be sure to visit the South Dakota Game Fish & Parks online or a local provider to pick up the appropriate fishing licenses and any other helpful resources you may need!
Try to remember that there is no such thing as a 'bad day fishing', and even if your Black Hills fishing adventure fails to yield a delicious bounty, you will not need to travel far to enjoy a delightful dinner of bacon wrapped trout or pan fried walleye at the Powder House Restaurant!
---
Last Modified: