– By #Powder House Lodge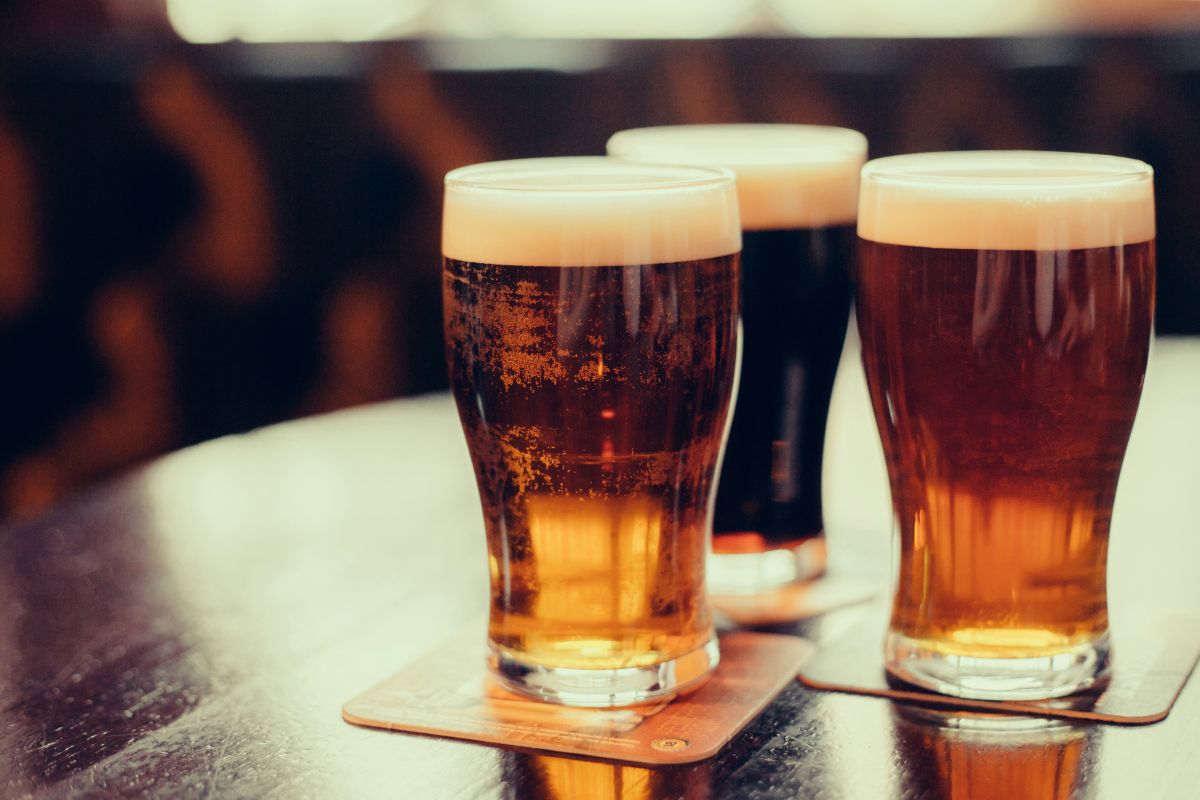 The Black Hills are full of adventurous and unique things to do. From national monuments to state parks, local museums, and attractions, there is something for everyone to see while on vacation. The craft beer industry is growing and South Dakota breweries are located throughout the Black Hills.

Many South Dakota breweries not only use flavors that are indigenous to this region, but they also use hops that are grown in the area to encourage buying local. Within minutes of the Powder House Lodge are a wide variety of breweries.

The Hill City area is home to two breweries: Miner Brewing Company and Sick n Twisted. Each offer a very wide variety of tastes, eclectic atmosphere, and are a great place to spend your afternoon. Tasting new craft beer from South Dakota breweries is a favorite pastime of many locals in the area.

Miner Brewing Company is located right next to Prairie Berry Winery and is part of the Prairie Berry family. All of Miner's craft beers highlight local and regional ingredients and feature everything from cream ales and IPAs to heavy stouts. Miner is the newest brewery in Hill City, having just opened in the fall of 2013.

Sick-N-Twisted Brewing Company is just down the road from Miner Brewing Company and specializes in unique tastes, with names that are just as eclectic. The risqué names and unique atmosphere give an experience that you won't find at any other of the South Dakota breweries.

Crow Peak Brewing Company is a highly popular brewery located in Spearfish at the base of Crow Peak. We'd recommend taking an early morning hike to the top of Crow Peak and, on the way down, stopping at this locals' favorite watering hole for some local beer. Crow Peak likes to explore with craft beer flavors and one of their more popular beers utilizes local Anaheim and jalapeno peppers, the Wickedly Charming Chile Ale.

Dakota Shivers Brewing in Lead is just a short drive from Spearfish, and Spearfish Canyon is a beautiful drive to take on your craft beer tour from Spearfish to Lead. Don't let the small town fool you; this is one of the South Dakota breweries that is often overlooked but their beer is mighty and flavorful.

The Knuckle Brewing Company is the next stop on your beer tour as you go from Lead to Sturgis. The Knuckle is a staple in the Sturgis community and they recently expanded to include their own brewery, producing a unique and robust menu of beers to whet any taste bud. The Knuckle is a popular hangout during the Sturgis Motorcycle Rally and has recently made a new name for themselves by branching out and opening the new craft brewery.

Firehouse Brewing Company is South Dakota's oldest brewery, opening its doors in 1991. Located in the heart of downtown Rapid City in the original Rapid City firehouse, their beer is as unique as their location.

Hay Camp Brewing Company is just down the road from Firehouse and recently opened in a brand new location. Their largely expanded tap room features 10 tap beers brewed on site and has room enough for you and your companions, even on the busiest night.

Lost Cabin Beer Co. is the Black Hills' newest brewery, opening its doors one year ago, and is the last stop on your beer tour. Themed as it sounds, like a cabin in the woods, their beer flavors are not the only thing that is reminiscent of the Black Hills. They not only use local hops and fruits for their beer, but also local coffee roasted in Rapid City for their Smokewagon Coffee Stout.

Tasting various craft beers brewed in South Dakota is a unique way to experience some of not only the best cultures that the Black Hills have to offer, but also some of the best flavors in the area. South Dakota breweries are growing in popularity, so stop by multiple times and there will likely be something new each time you visit. During your visit, however, ensure that you have a designated driver assigned for your beer tour so you do not drink and drive. If you are unable to secure one, or don't have time to do a full tour, we offer many of these local beers on tap at our restaurant, so stop by, have a few beers, and you'll be able to walk safely back to your cabin.
---
Last Modified: