– By #Powder House Lodge
Powder House Restaurant is unarguably the best of the best Keystone, SD Restaurants featuring local game and cuisine. Open from Mid-May through Mid-October, we're here to share the top five reasons why Powder House Restaurant should be at the top of your Black Hills foodie list for 2022.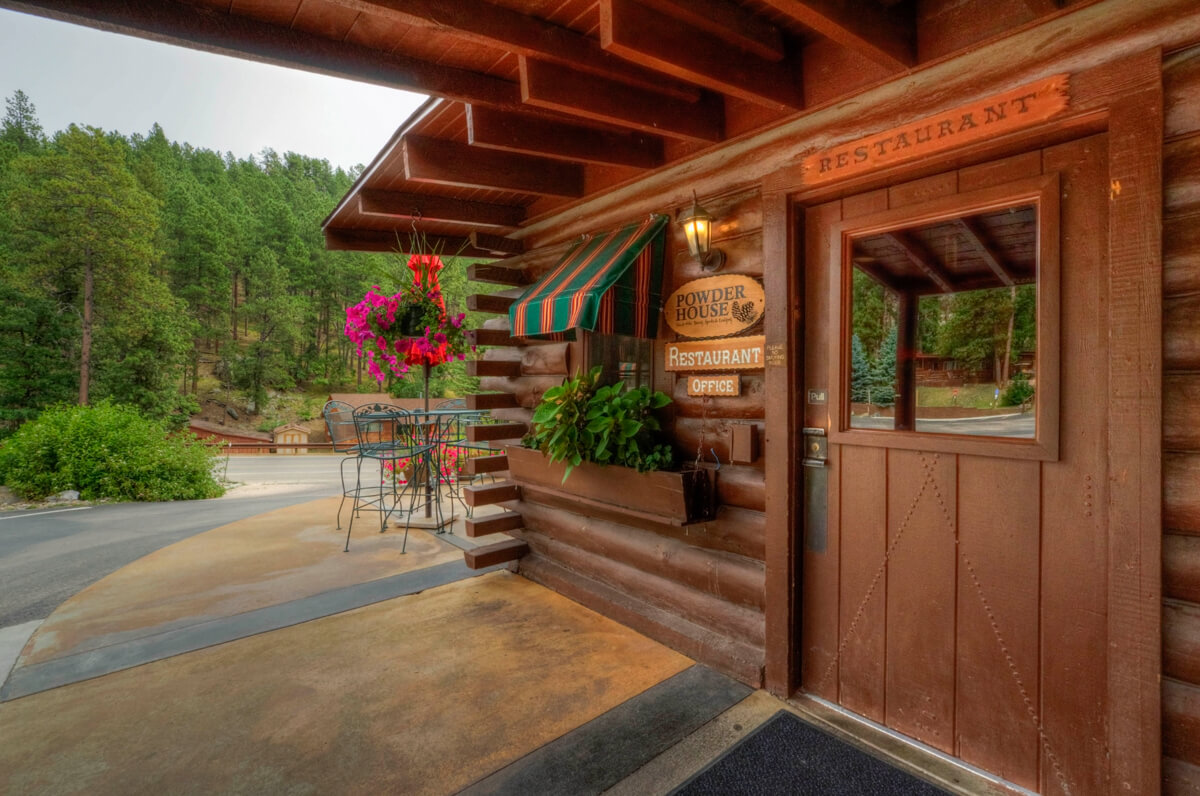 #1 - A true taste of South Dakota
Whether you're visiting the beautiful Black Hills for the first time or this is your yearly destination, you'll want to experience South Dakota with all 5 of your senses. Seeing the breath-taking rolling hills, smelling the refreshing ponderosa pines, feeling the utter tranquility coursing through your being, and lastly tasting the unique and delicious wild game the Powder House has to offer! With our wide selection of wild game, you're sure to find something you love. Buffalo, elk, venison, and quail can always be found on the menu. For the indecisive, give our Game Sampler a try. This includes buffalo short ribs, elk medallion, and buffalo sausages. You can substitute the sausages for a stuffed quail if you want, but why substitute when you can let your server know you want it all!? And if that wasn't enough already, there is always a weekly rotation selection Wild Game feature that has a weekly rotation selection that is sure to please. It's no wonder why Powder House Restaurant is the best Keystone, SD restaurant!

#2 - Award winning local & regional wines & brews
After a long day of touring, you'll be craving a cool drink to help you unwind. We feature over 40 different selections including red, white, blush and sparkling wines; local, regional, and national canned brews; chilly frozen drinks, and a full bar. Try award-winning local wines from the Firehouse Wine Cellars. The Mythical Beast is a black cherry Riesling blend with hints or strawberry jam, honey, brown sugar, black cherry and citrus and might just be the one for you if you enjoy a sweeter wine! If you prefer something with some sharper notes, the Adventurer is a fruity and sweet Zinfandel/Syrah sipper with notes of dark cherry, strawberry, and caramelized sugar! Both a perfect pairing to your meal!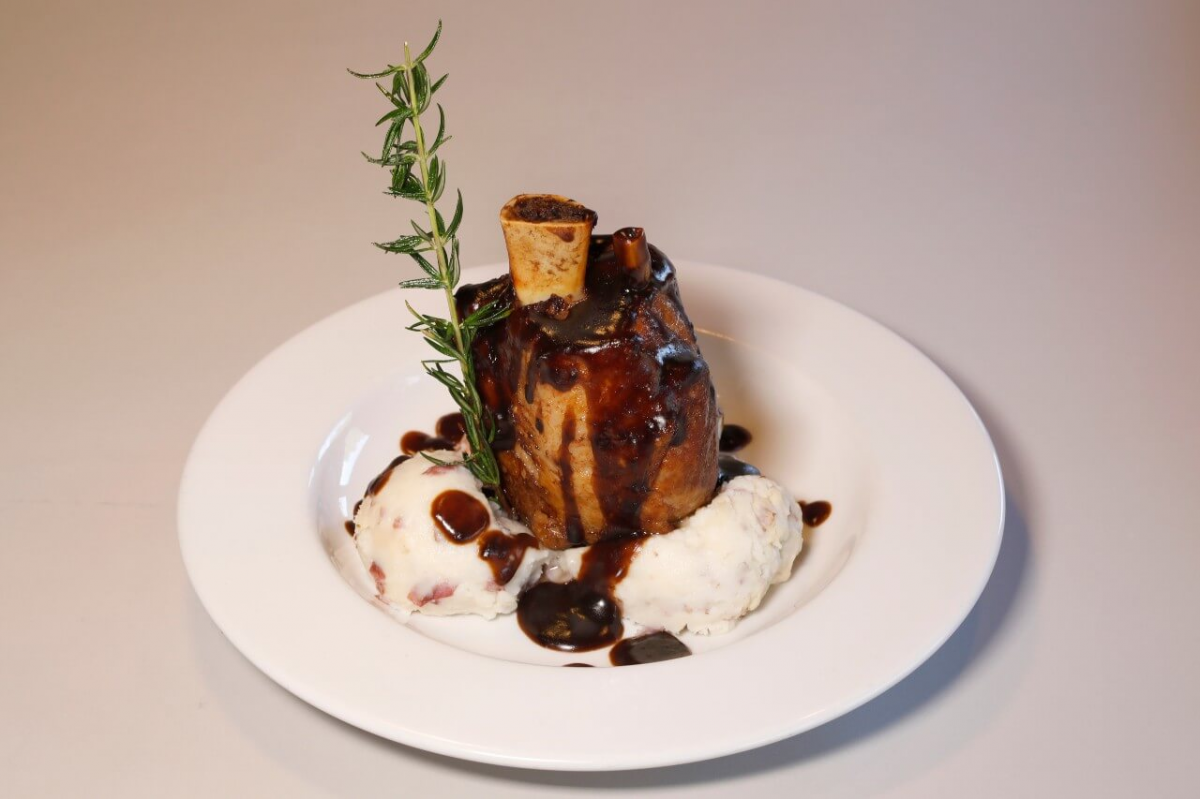 #3 - Vegetarian & Gluten Sensitive menu options
Eating out while having dietary restrictions can feel impossible, but at Powder House you don't have to worry! We have several vegetarian options available so you can get exactly what you want without jumping through hoops. Is a burger on your mind? Perfect! We have the famous Impossible burger available! With all the flavor, aroma and beefiness, you'll be happy to know it's 100% plant-based goodness. Maybe it's the indulgent Vegetable Wellington that's calling your name instead. Either way, you're going to find exactly what you're looking for. As for our gluten free guests, we have over 30 meals to choose from! Gluten Free penne pasta and buns are always available upon request. Just be sure to specify a gluten allergy when ordering to ensure your food is prepared correctly!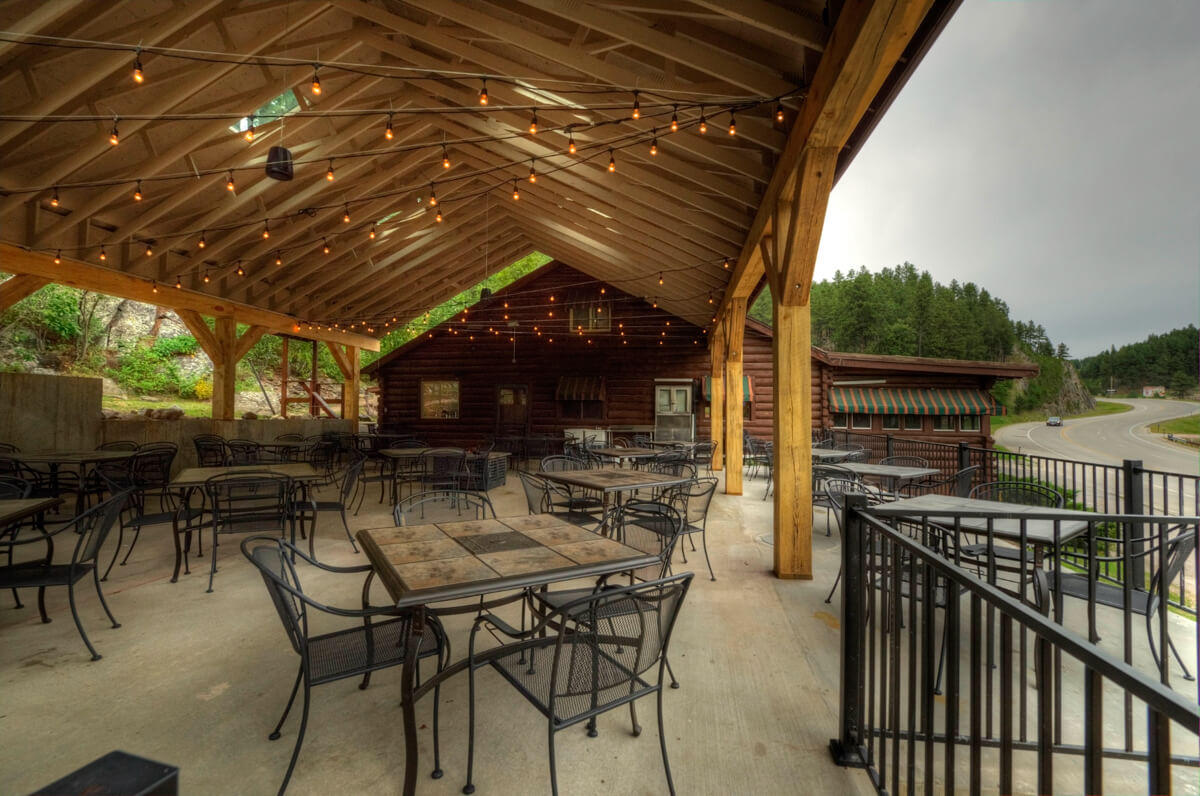 #4 – Rustic Feel
Enjoy the rustic feel our visitors say we have to offer - Rated #1 in Keystone on TripAdvisor and Traveler's Choice of 2021! Foodies aren't just in it for the delightful food, you are in it for the overall experience and an experience it is! In the heart of the Black Hills just north of Keystone, we are nestled in a scenic utopia where nature meets small town. The feel of our restaurant is like home and you're sure to feel welcomed as soon as you open the door. Take time to relish in the landscape with our shaded outdoor patio if sitting indoors isn't in your agenda for the day!
#5 – Menu Variety
Joining us with a large group, can't decide on a cuisine or toting a few picky kids along? We have something for everyone in your party! We have a little bit of everything; salads, chicken, buffalo, wild game, steaks, seafood, pastas, burgers, sandwiches and a kid's menu! If seafood is sounding like your dinner wish, the bacon wrapped trout is bound to woo you! A chicken entrée more like it? The Bootlegger chicken is a tender pecan breaded chicken breast with a rich bourbon sauce, perfect for any occasion. You could also opt for a meal tried and true, like one of our many juicy steaks! We also have a special kids menu designed for any of your picky eaters, ranging from decadent BBQ Buffalo Short Ribs to a sweet and simple grilled cheese! Whoever is in your party, we have a meal for them!
Obviously, now you can so clearly see why the Powder House Restaurant should be at the top of your foodie list this year! Enjoy your overall experience in the Black Hills by visiting the best Keystone, SD restaurant. We are sure to impress!
---
Last Modified: