– By #Powder House Lodge
As Powder House Lodge's 2021 season slowly draws to a close over the next month, we're already gearing up for another amazing season in 2022. Whether you're planning your first trip in a couple of years or simply itching to return to the beautiful Black Hills, there's no better time than now to get a leg up on your 2022 vacation planning.
Boasting the greatest lodging accommodations and dining available in the Black Hills, Powder House Lodge and Powder House Restaurant should be at the top of your list on your next trip. In fact, you can already book your lodging for 2022 using our handy-dandy reservation system. Whether you're bringing the whole family or a few close confidants on your next adventure, we're here to keep you well rested and fed with the greatest amenities around. Once you've checked lodging and dining off of your vacation to-do list, it's time to start planning the fun stuff.
Rich in culture, outdoor activities, and spectacular sights galore, the Black Hills are chalk full of opportunities, events, and festivals that immerse you in our laid-back way of life. If the excitement of 2021 is any indication of what 2022 will bring, you're certain to find more events and fun waiting to be had than ever before. Here are the top events in the Black Hills that you won't want to miss next summer:
June 2022:
Deadwood Mickelson Trail Marathon (June 5, 2022): Outdoor enthusiasts flock to the Black Hills every year to take in the stunning landscapes of the area as they traverse 26.2 miles of the 109 mile long Mickelson Trail at the Deadwood Mickelson Trail Marathon. Get your running/walking shoes on start training for next year's event! (Deadwood)
Wild Bill Days (June 16 – 18, 2022): Take a step back in time in the historic streets of Deadwood with free live music, auctions, and opportunities to make memories in the place where Wild West figures became legends! (Deadwood)
July 2022:
Spearfish Canyon Half Marathon & 5K (July 9, 2022): Beat the heat of summer with a trip to Spearfish Canyon for the annual Spearfish Canyon Half Marathon & 5K. Whether you're a novice runner/walker or a seasoned half-marathon enthusiast, there's no bolder sight to behold than Spearfish Canyon on a cool morning in the summer. (Spearfish)
Hills Alive (July 16 – 17, 2022): Rockin' Christian music and friendly folks convene at Rapid City's Memorial Park for the annual Hills Alive music festival every July. Featuring free live music, delicious food, prayer, and the company of those looking to enjoy fellowship with one another, Hills Alive is the perfect event for families, friends, and more. (Rapid City)
August 2022: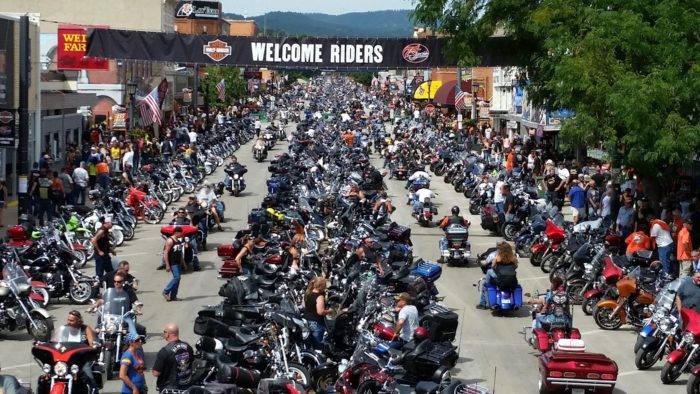 82nd Annual Sturgis Motorcycle Rally (August 5-14, 2022): Just an hour away from Powder House Lodge lies a mecca for motorcyclists coming together for their yearly gathering in the quaint town of Sturgis for the Sturgis Motorcycle Rally. From mesmerizing live performances, to great food, unforgettable memories, and the omnipresent rumble of motorcycles echoing throughout the Hills, there is no Black Hills experience quite like a trip to the area during the rally. (Sturgis)
Central States Fair & Rodeo (August 19 - 28, 2022): Grab the kiddos and get to the Black Hills during the Central States Fair! Held yearly in Rapid City, less than 20 minutes from Powder House Lodge, the Central States Fair & Rodeo offers fun for all with a lively carnival, musical performances from major acts, a fast-paced rodeo, and more. (Rapid City)
Kool Deadwood Nights (August 24 – 28, 2022): If classic cars are your thing, consider taking a late-summer vacay to the Black Hills during Kool Deadwood Nights. Here, you'll find hot rod enthusiasts cruising the historic streets of Deadwood showing off their sweet rides during the cooler days of summer. (Deadwood)
September 2022: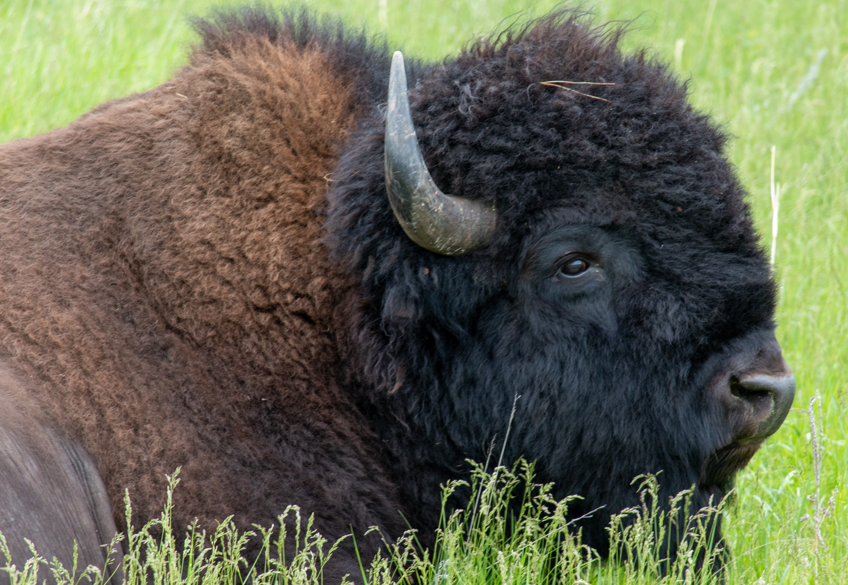 57th Annual Custer State Park Buffalo Roundup (September 30, 2022): The annual Buffalo Roundup in Custer State Park is a once-in-a-life-time experience guaranteed to leave you with long-lasting memories, as you experience the majestic movement of thousands of buffalo being rounded up. Add in a fun arts and crafts show and delicious food, and you'll want to come back every single year. (Custer State Park)
Recurring Summer Events You Won't To Miss:
Crazy Horse Memorial's Legends in Light Laser Show (Nightly, from Memorial Day weekend through the end of September): Pay homage to the brilliance of our Native American ancestors by attending Crazy Horse Memorial's spectacular Legends in Light Laser Show. Held nightly throughout the summer, Legends in Light projects stunning displays depicting the rich heritage of the Native American people and their contributions to society onto the side of Crazy Horse. (Crazy Horse National Memorial, just outside of Custer)
Mount Rushmore National Memorial Evening Lighting Ceremony (Nightly, from late May through the end of September): Take in the spectacle that is Mount Rushmore National Memorial by attending an unforgettable Evening Lighting Ceremony. Held nightly throughout the summer, the lighting ceremony offers an opportunity to take a moment to appreciate the granite grandeur of Mount Rushmore and our nation's leaders as the day fades to night and the four famous faces are illuminated by light against the night sky. (Mount Rushmore National Memorial, just outside of Keystone, SD)
-
See you next year at Powder House Lodge!
---
Last Modified: